Amadeus' hospitality division, formerly Newmarket, had a website that was outside the new brand standards and provided a poor experience on mobile devices. As a hospitality company, they understood the value of a mobile-friendly and responsive website.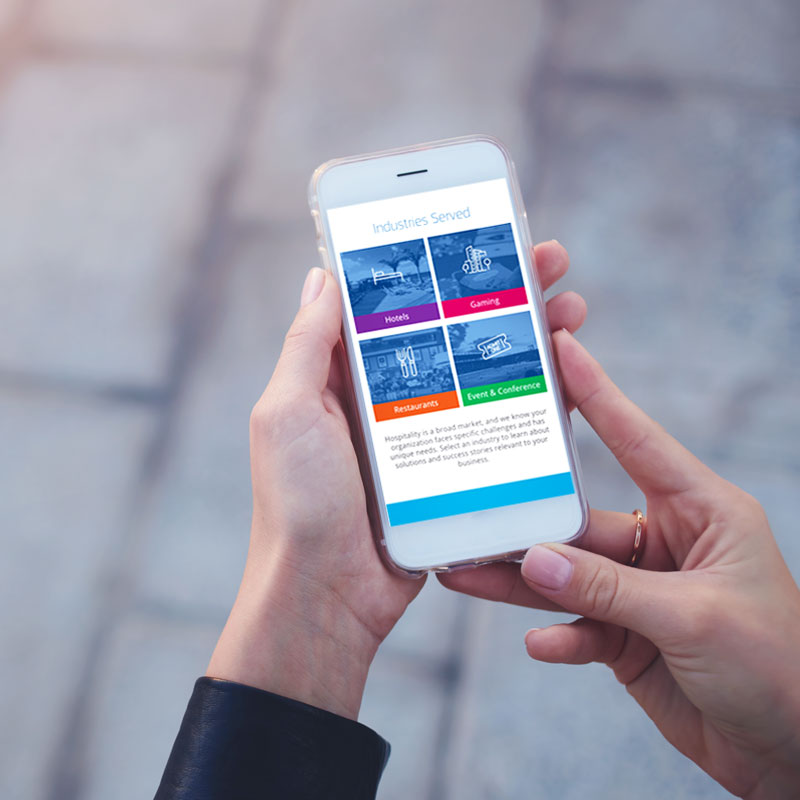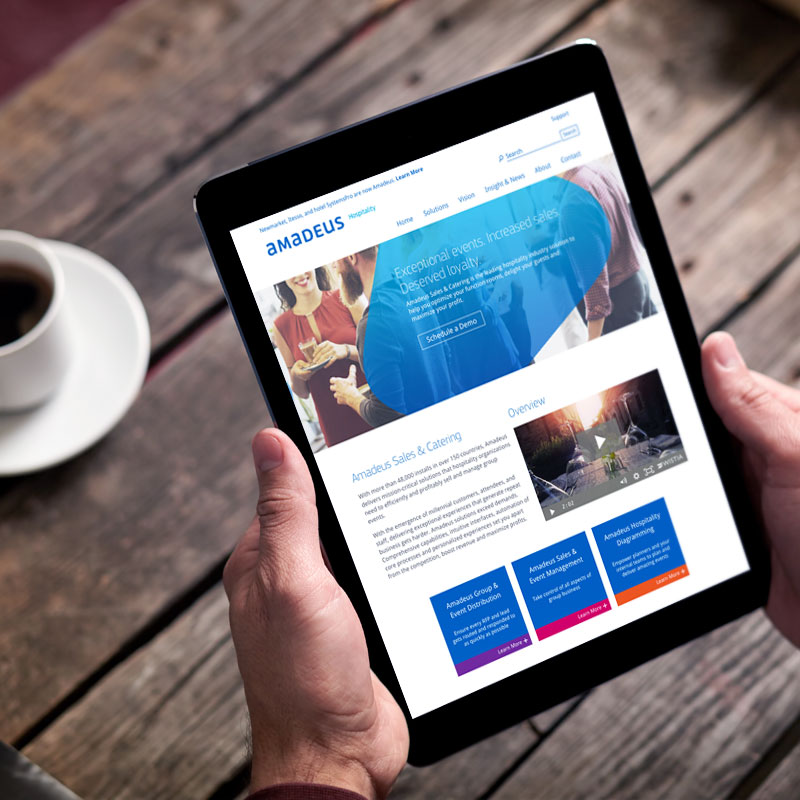 The global brand rollout for Amadeus' hospitality division was a major success. The website has been a hit within the company and across the hospitality industry. We continue to work with Amadeus on other marketing initiatives, development, and design.
We partnered with Amadeus to bring their new brand forward while providing the best possible website UX (User Experience).
Responsive Website Design + Development:
User Experience + Aesthetic: We worked closely with all stakeholders to understand primary campaign goals. While adhering to existing brand guidelines, we worked with the Amadeus team to ensure the highest design standards were being upheld. Our initial discovery enabled us to understand our audience and put together the blueprint for success through designs, style guides, and content architecture.
Responsive Design: Being a corporate site, it was a certainty that the site would be viewed on all manner of devices. The  pages and modules we created were designed with a mobile first mentality to ensure that all aspects of the site looked great on any size device.
Amadeus has many content producers who are each adding content as new blog posts and pages. We assessed all the content that could be used on the site–including infographics, embedded video, and standard written and image content–and provided assurances that it all would scale beautifully for the multitude of screen sizes the site would be viewed at.
Development: We chose WordPress as the content management system to build the Amadeus site as we knew it would provided Amadeus' editors with the ability to easily manage written content and page design
In order to create visual diversity across the site pages while still adhering to the corporate style guide, we created several different page layout types as well as a library of modules that could be added to any page. This approach allows the site editors to create unique and customized sections of content without the risk of creating something that does not fit within the corporate brand.
Being an international corporation, it is important that the site load quickly no matter where in the world it is accessed. We employed a Content Distribution Network (CDN) to greatly reduce the site's load time worldwide.