Soapwalla amassed a loyal customer base with their high quality, natural skin care products, but needed a high functioning website to keep up with sales. They partnered with CatchFire to create a responsive website that was easy to use and reflected the aesthetic of their brand.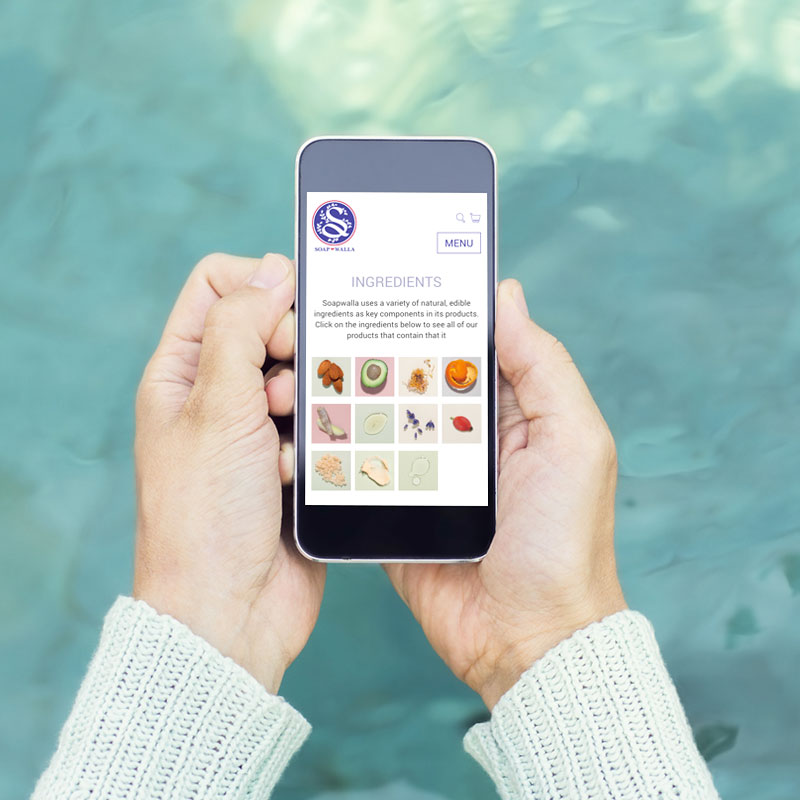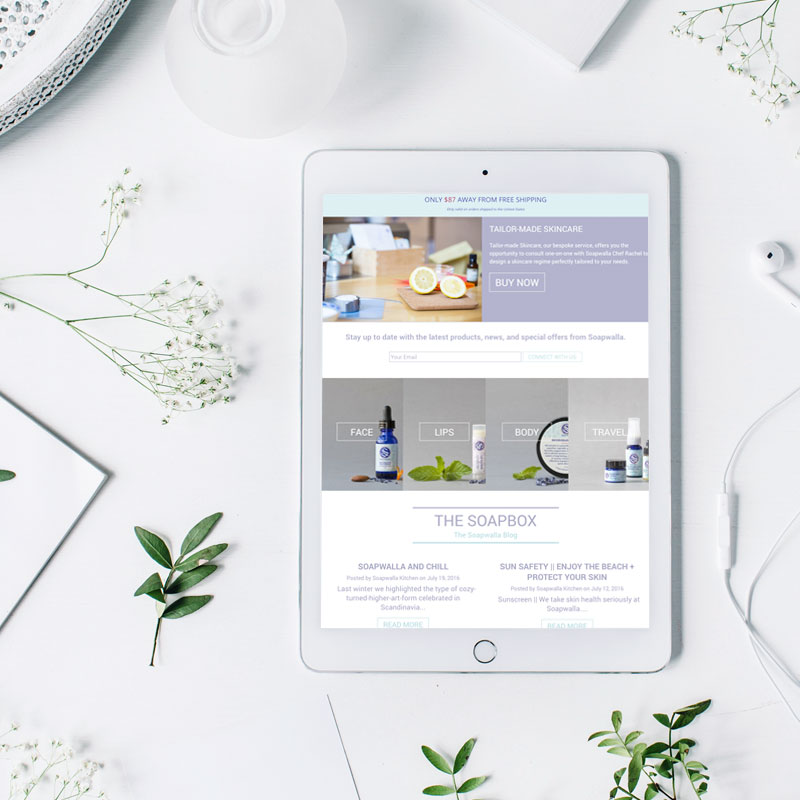 The new Soapwalla site has produced a superior conversion rate with an average growth rate of 25% in month to month sales. Customers have shared their love with Soapwalla about the ease of use and visual aesthetic.
We worked with Soapwalla to craft a beautiful, custom theme for their Shopify store that would be on brand and make it easy to buy products across a variety of devices.
Responsive E-Commerce Web Design + Development:
Discovery: We worked closely with Soapwalla's owner and employees to understand the strengths and weaknesses of their current site, as well as the company's long-term goals.
User Experience + Aesthetic: Soapwalla's old website was a bit clunky, difficult to navigate, and not mobile friendly. CatchFire created an entirely new Shopify theme design in line with Soapwalla's existing brand aesthetic. The new design focused on getting the customer to pertinent products based on their key requirements, such as skin type, main ingredient, and body area.
We included a number of eCommerce best practices, such as a dynamically generated cart, to keep customers engaged in their shopping experience and facilitate their navigation through the shop; increasing the liklihood that a customer will purchase more products.
Responsive Design: More and more eCommerce purchases are being made on mobile devices. It is critical that any eCommerce shop be optimized for the wide variety of devices customers use. The design CatchFire created for Soapwalla ensures that that site looked great at any screen size and that the experience of navigating the site was just as easy and streamlined no matter what device it is viewed on.
Development: In addition to being fully responsive and built with SEO and accessibility best practices, the Shopify theme that CatchFire built for Soapwalla focused on allowing the store owners to quickly and easily make updates and customizations. The homepage is completely customizable, giving Soapwalla the ability to highlight different products according to release cycle or season. Each product on the shop can also be attached to certain key ingredients which allows users to sort products based on their main ingredients. A custom and intuitive interface in the Shopify admin panel allows the shop owners to make these and other customizations without fuss.