Brick & Mortar: Dead or Alive?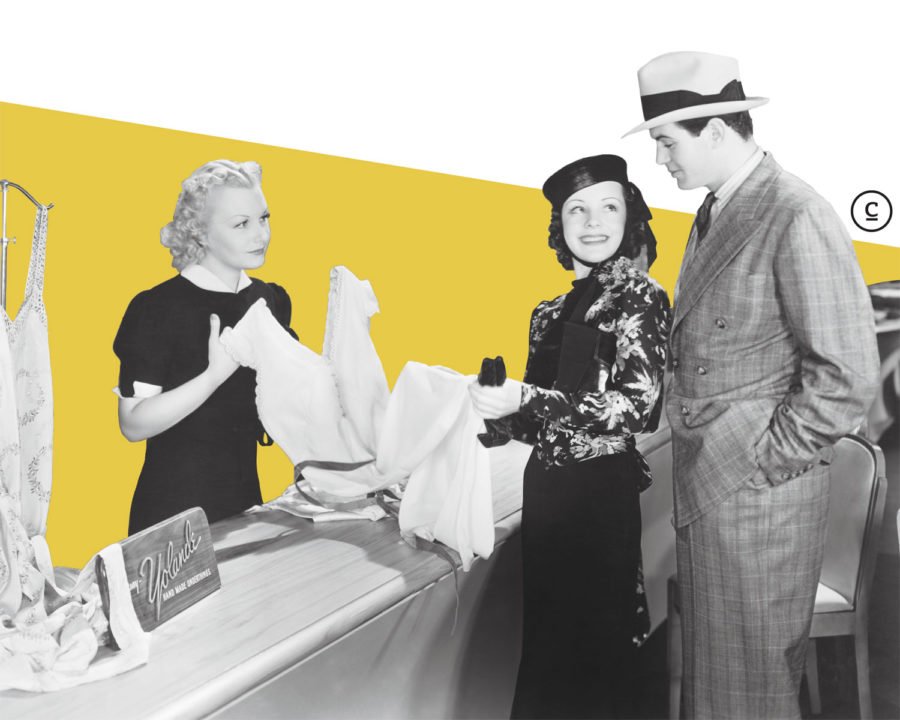 With the rise of direct to consumer (D2C) shopping for everything from our produce, sneakers—even razors, why would we ever step foot in a retail environment again? This question has brick and mortar stores in a tizzy, trying to adapt to the ever-evolving realm ruled by e-commerce.
A David and Goliath-sized match up, the surge of digital giants like Amazon are the driving force behind why brick and mortar will ultimately survive. According to the New York Times, the convenience of ordering online is challenging physical retailers to return to the drawing board to create better in-store experiences to lure their customers back. By introducing technological advancements like curbside pickup, touch screens, smart mirrors and self-checkout, retailers are replacing the much-loathed aspects of shopping with smoother service.
Going a step further to meet their D2C competition halfway, retailers like Target are partnering with digitally native brands Harry's and Casper to offer investment funds and in-store collaborations to entice their consumers to stick by their side. It's these digitally native brands at the heart of D2C commerce that are creating a shift in power, once held by big-box and department stores. If a consumer's needs are no longer being met, they'll opt to shop directly from the source. With no middlemen to negotiate numbers with, these D2C brands are passing along savings straight to their customers.
Having earned their spot in the consumer consideration stage, D2C brands are now launching their own flagship brick and mortar spaces to increase customer interaction further. A recent article by BrandTotal describes the new buyer journey brands are adopting—where physical storefront allows visitors to touch and experience the products in real life, then go home to buy what they liked best online. Not only expecting but encouraging this behavior from their customers, digitally native brands are focusing on offering a curated retail experience opposed to pushing product in a space filled to the brim with merchandise. This spotlight on experimental retail has ushered in the emergence of retailtainment.
With a showroom mentality, retailtainment generates reasons to visit with opportunities to take a photo, take a class, listen to a speaker, attend a meetup or test products without purchase pressure. One brand doing just this is the unicorn-status skincare brand Glossier. With 90% of revenue stemming from online sales, this digitally native brand has designed its NYC space for customers to use as a center for community, conversation and content creation. Filled with oversized sculptures to pose with for the 'gram, communal sinks for product testing and mirrors just begging for a little selfie action—it's an influencer's paradise. "Glossier is not optimized for quick shopping," the New York Times stated in a feature on the brand. "Customers are encouraged to try anything and everything on, to chat with their [sales associates], their friends and the person at the next makeup mirror."
Another D2C unicorn breaking the customer experience mold is mattress maker, Casper. Made famous for its mattress in a box strategy, Casper has revolutionized the mattress industry with the opening of its showroom known as The Dreamery. Having partnered with investor Target as a physical retail location, Casper has focused its showroom energy on providing a unique source of retailtainment to those in the market for a mattress—or just those who could use a nap. "People can schedule a nap break at The Dreamery to enjoy 45 minutes of rest in one of its nine Casper-equipped sleep pods fully decked out in Casper beds, sheets and pillows with a sleep mask included," according to Forbes. "After nap time, guests can enjoy a cup of coffee in the lounge. Bathrobes, ear plugs and makeup wipes are also available to make guests feel comfortable."
Toting the slogan "doing things," activewear retailer Outdoor Voices was created by millennials for millennials to adopt into their active lifestyles—both on and offline. With ten stores around the United States, this once digitally native brand has put down it's brick and mortar roots complete with in-store rec rooms, a gold-plated Dance Dance Revolution machine and free fitness events hosted in and around each store's city. "The company's retail stores are designed to serve as magnets for people who are interested in a millennial-era community experience—one that blends the online and the offline, where you can do something physical with other people and put it all on Instagram," The New Yorker shared in a feature about the brand.
So—is the brick and mortar shopping model six feet under? No. It's still alive, transforming into an experience-focused destination rather than a commission and numbers driven chain. While we can't gaze into a crystal ball, we can expect to see the continued rise of D2C retail throughout online and social platforms. How brands will get creative in their physical spaces is yet to be seen, but here's hoping there are more free yoga classes and sleep pods on the way.