Holiday Gift Ideas for your Customers or Clients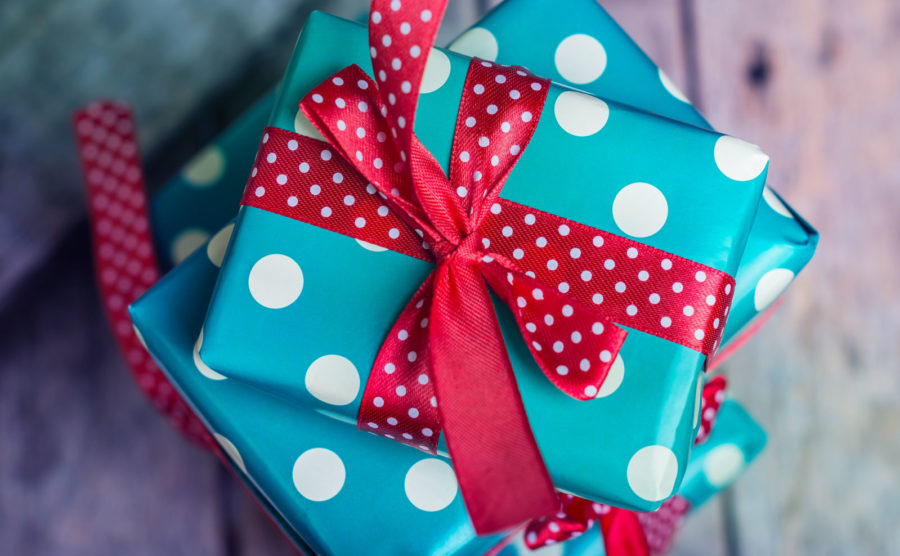 It's that time of year again, time to take a quick break from your inbound marketing efforts, and focus on showing your appreciation to your customers and clients. Holiday gifts aren't for everyone, and some people don't even celebrate. For those that do, we decided to put together a list of ideas to make your gift giving a little easier this year. Don't worry, they'll be plenty of time for your inbound marketing strategy later.
Charity
Feeling charitable this year, and like the idea of doing something for those in need or less fortunate? A donation to a charity in your client's name is a great gift. It's also pretty easy if you're really busy and don't have time for an elaborate gift this year.
Food
Tis the season to eat. Most people like cookies, and even gluten free vegan cookies are delicious. The possibilities are endless when it comes to options. Popcorn in a custom tin? Classic Edible Arrangements? Custom M&M with your brand? Frozen meat? The list could go on forever.
Shop Local
Are you proud of your business' hometown? Share your love for your town or city with a gift from a local shop. Pick a shop you are proud to support and include a note about why you love your town/city and the shop.
Discount or Gift
Your customers and clients love your products or service, so why not offer a discount or giveaway for your holiday gift? You can even run this alongside your holiday marketing strategy to offer an extra bonus to your existing customer base.
Cards
It's classic, it's easy, and it can mean a lot depending on what you write on the inside. Handwritten notes can say a lot in this digital age we live in. Plus, getting actual mail among the bills and junk is always nice.
Tech
Got a little more budget you're willing to spend? Fitness trackers, power banks, budget tablets, virtual reality headsets? The list of existing new technology is nearly endless and sure to impress your most important clients, especially if those clients are in the tech industry.
Clothing
Most people like clothing, and even if you don't care much for it, you still need to wear it. Well, most of us do anyway. Create a funny shirt with your branding included, send hats with your brand, or get weird and send some Snuggies. Regardless of what you send, it's sure to be impactful and can end up being free advertising for your brand.
Get Creative
This is a perfect time to go outside the box and create something memorable that will keep you top of mind for you customers or clients for years to come. Several years ago we branded our own bottles of hot sauce to play off our brand, but that's just one idea. Get creative and see what you and your team can come up with.
That should be enough to get your imagination going. Have any other suggestions for great holiday gift giving ideas? Let us know on one of our social channels! Don't have time to worry about holiday gift ideas? Shoot us an email, we'd be happy to help. Ok, time to get back to that inbound marketing campaign build out.