How We're Dealing With Office Stress
Reports of agency "burnout" have been buzzing around the advertising industry like a bad case of the flu. This condition of epidemic proportions has sparked a larger conversation about mental health in the workplace and how well we're really taking care of ourselves. According to 2019 research conducted by Digiday+, 32 percent of agency professionals have reported feeling worried about the state of their mental health. While we're no stranger to the pitfalls of stress, we at Catchfire keep it upbeat and productive. Our secrets to battling burnout and transforming the office into our "happy place"? While a daily dose of dog therapy from our resident CBO (Chief Barking Officer), Dolce, always boosts the mood, we have a few more tricks up our sleeves…
Start the Day Off Right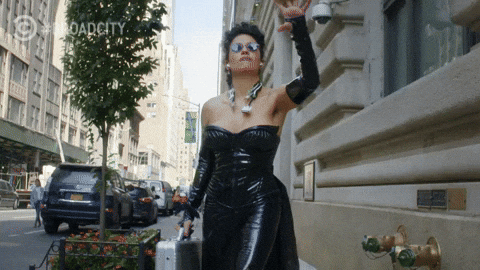 Forging a morning routine that puts you on track to tackle the day ahead will boost your well-being in the long run. As we arrive at the office and wait for the caffeine to kick in, we catch up with each other on what's making us laugh and what we're working on while settling into our desks. While Monday bagels are sacred (and the race to score an "everything" is on), many of us can be spotted whipping up oatmeal and parfaits in the office kitchen for morning fuel. To jumpstart a round of email decluttering and power us through the workday, it has become a weekly tradition to queue up a collaborative playlist of silly, serious and downright strange songs — ever heard of a little ditty called "Bananaphone"? A routine can profoundly impact how the rest of your day shapes up, so whether it means skimming the news or sharing a moment of laughter with coworkers, we make it a habit to ensure we're starting off on the right foot.
Comfort > Discomfort
Back pain and strained eyes can make anyone miserable, and forming an association between your desk and physical discomfort can lead to an unnecessary source of frustration. One easily achievable trick for workplace comfort is proper desk posture. We frequently alter the height of our adjustable desks so we can switch it up and stand if our spines start screaming from prolonged sitting.
According to the Mayo Clinic, optimal office ergonomics can be achieved through three pillars of positioning: adjusting your chair height so that knees are level with hips, placing the computer monitor an arm's length away from your eyes and keeping wrists straight with hands at or below elbow level. Along with quality chairs, some of our more decked out desks include foot hammocks and desktop risers for improved posture.
The latest comfort craze to hit our office is all about the eyes. When talking comfort, the eyes are often overlooked, but nothing can sideline you faster than trying to work through a pounding headache. Staring at screens for hours on end comes with the territory of working at an agency. Investing in a pair of blue light blocking glasses can prevent digital eye strain and keep you from squinting through the pain.
Methods to Our Madness
Everyone at our agency plays an important role in working towards the big picture for our clients. When we're stressed or find ourselves stuck at a creative roadblock, we get a group together, gather around the office mega desk and tackle it as a team. Impromptu collaboration and weekly brainstorm sessions are at the heart of how we work. Talking our ideas out often snowballs into crazy cool concepts we hadn't even considered before coming together.
Let's be honest, multitasking can't guarantee better speed and accuracy when getting shit done. What we have learned improves our efficiency is switching between tasks rather than doing them simultaneously. This method known as chunking consists of breaking the day into blocks of time devoted to specific tasks. Instead of scattering our attention, chunking enhances our focus and drive towards completing a project. We rely on both digital platforms like Google Calendar and Basecamp as well as a tried and true written to-do list to help us stay on track. While we may still deal with the occasional fires that need putting out, limiting our scope by putting the blinders on helps us check off our to-dos at a quicker pace.
Take a Lap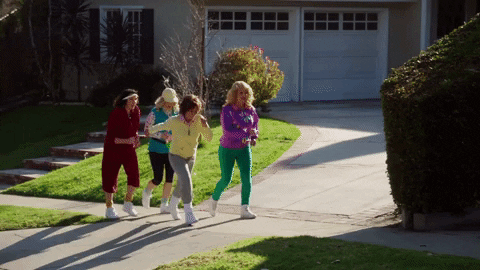 One of the best cure-alls for stress is a healthy dose of endorphins. Exercise during the workday breaks us from our sedentary desk jobs, and helps overcome an afternoon slump by lifting our energy levels! We look forward to these parts of the day as a team, and often grab a coworker for a lunchtime walk or afternoon outing to the dog park with Dolce. The extra adventurous among us even attend midday barre classes together! Team motivation to get moving leaves us pumped up for a post-lunch power hour back at our desks, and feeling like we earned that chocolate chip cookie we've been eyeing in the office snack station.
Try a Mood Booster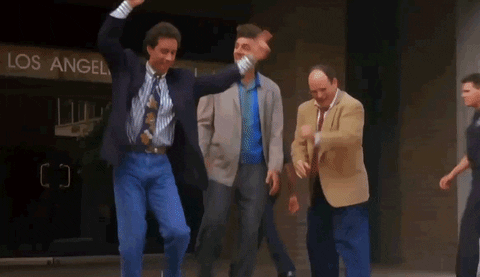 While we always have a pot of coffee on, we were on the hunt for a pick-me-up without the jitters. With CBD popping up all over our social feeds, we wanted to see what all the hype was about. While THC is the psychoactive component of marijuana, CBD is the cannabis cousin responsible for the mellow mood-boosting sensation. First known as a medical breakthrough for those suffering from conditions such as chronic pain and epilepsy, CBD has been shown to stabilize the mood while lowering feelings of anxiety and depression.
After we fell in love with the effects, we read up on the science behind CBD and learned a thing or two. Long story short, your body naturally produces cannabinoids through the Endocannabinoid System, which are used throughout the body and brain. When your body is under stress, this system can be thrown out of whack. CBD can work to restore balance to the system — thus helping the function of your stress-reducing brain chemistry.
What started as a product design crush has turned into a full-blown fandom within the Catchfire office. DRAM produces a line of both CBD Sparkling Water and CBD Drops blended with adaptogenic herbs — which some of us already keep at our desks in supplement form, so DRAM was a *natural* fit! While it's what's on the inside that counts (and has us feeling good), the minimalistic branding behind DRAM is what sold us. What can we say, it's in our nature to love a good graphic and a great mission! Also, just for fun, check out their incredible Airbnb — we just want to wander in their gardens!
So there you have it, our guide to battling burnout and staying sane while at the office! Certain days will still present more challenges than others, but we're working to keep our cool and carry on no matter what projects are thrown our way. In the meantime, catch us cracking open a can of DRAM and cranking the Bluetooth speaker on Friday afternoons.