Maine Brewers Festival – Website Launch
Today we're celebrating the launch of a new website for the Maine Brewers Festival! The Maine Brewers Festival works with a group of brewers, food vendors, and sponsors to host an annual festival to celebrate Maine's local craft beer! (And who doesn't love beer?!) The festival brings together a community of beer lovers for a truly unique New England brew experience that you won't want to miss!
The new design strives to capture that experience and sense of community with a restructured site that is user-friendly, energetic, and representative of what people have come to expect from a Maine Brewers Festival!
We created a responsive design for the Maine Brewers Festival website so that it would be a fantastic experience no matter what kind of device you are using – the site looks great on a mobile phone, tablet, desktop, or laptop.  The site features parallax scrolling and highlighted information within sections of the homepage, allowing users to access the most important information with ease while creating a more visually immersive and engaging experience for the user.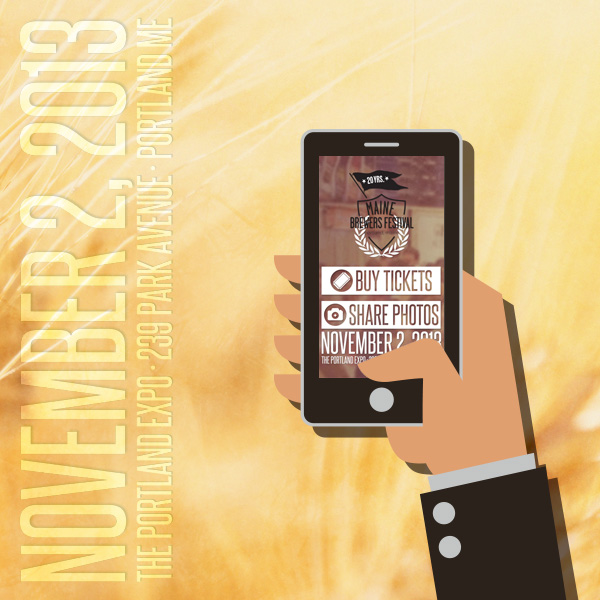 The new site also places more focus on the brewers, showcasing the growing amount of breweries that will be at the event in November. This simplifies the user's experience by leading them through everything they need to know about the festival, while also allowing them the opportunity to get more info on the great brewers that are making it happen!
Integration of Photala (more on this soon) brings the Maine Brewers Festival to a whole new level – festivalgoers can share photos directly to the site, building on the Maine Brew community and providing an archive of the fun times to be had for years to come!
If you haven't already, head on over to www.MaineBrewersFestival.com and check it out! Cheers!