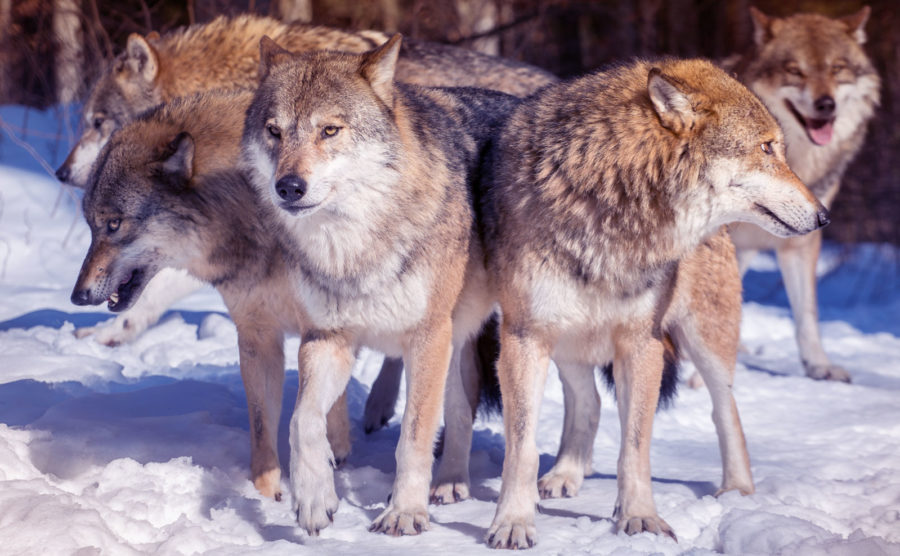 There is strength in numbers, and our numbers are growing! This past spring we've grown by four, can you believe it?! We've hired three people for day to day operations, and we've picked up an intern to help us along with some other projects. We're so excited that this group of people has been added to our team. Here at Catchfire 'team' is very important to us; we believe it's critical that everyone is working together and is on the same page as we take on new challenges as a group. But enough from us, let's meet our newest wolf pack members:
John Flynn – Front-End Web Developer
John grew up a Southern New Hampshire native; his unwillingness to leave the state too far behind led him to study at the University of New Hampshire. While there, he majored in the field of Linguistics and immersed himself in his studies of various languages. Thinking this made him a sort of renaissance man, he also took up the sport of fencing; which he quickly failed at. As a Front End Developer at Catchfire Creative, John is responsible for taking the designs from the design team and coding them into working websites and apps. To do this he makes use of his skills in a wide variety of programming languages, such as JavaScript, HTML, CSS, and PHP. John's first exposure to programming was purely academic. While researching parallels between human and computer language, John discovered just how enjoyable and rewarding coding could be. After graduating college, John immersed himself in learning to program for the web; and he's never looked back. In his spare time, John is an avid outdoorsman. He can often be found in the mountains or on the water (you have to do these kinds of things when your best friend is a computer). John is also an active musician in the local irish music scene where he plays accordion, tin whistle, piano, and (to the disappointment of many) ukulele.
Dane Ikeda – Inbound Marketing Specialist
Dane was born in Honolulu, Hawaii but grew up in Guadalajara, Jalisco, Mexico. He went to the University of New Hampshire, and graduated in 2010 with a Bachelors in International Business and Economics, and a minor in studio art (mostly photography). Here at Catchfire, his mission and goal is to offer clients more value through inbound marketing. Dane wants to do this by helping our clients be leaders and resources of valuable information in their respective markets. Dane enjoys this aspect of marketing because he likes the relational side of the business. What he really wants to accomplish is to attract customers to our clients through knowledge or content, and making sure that turns into a relationship. He knows this is the right career for him because he can apply his knowledge, but also be himself, and use his creativity both artistically and in a business setting to achieve these goals. Dane's passions include things like technology, art, creating, and the interwebz, so Catchfire really is the perfect fit! When Dane isn't helping create lasting customer relationships he is playing League of Legends (which means video games people) or watching competitive League of Legends. Dane is also always looking for his next good meal, the next hottest clothing trend or the next best thing in music.
Lauren Robichaud – Graphic Designer
Lauren grew up in central Massachusetts but spends her summers in southern Maine. She graduated from UMass Dartmouth with a BFA in Graphic Design and Digital Media. She lived in North Dartmouth for the four years she was at school, so if you ever need to know where the best burrito places or antique stores are in New Bedford, she is the girl to ask. At Catchfire she designs anything from PowerPoint presentations to websites. Since she was young she had a love of art, but it wasn't until she discovered Photoshop and InDesign that she realized design was her passion. She loves observing things like signage, architecture, and packaging because design is everywhere and affects so much of our lives. Being able to be a part of that and do what she loves is what led her to a career as a graphic designer. When she is not in the office she likes to cook, sleep on the beach, and kayak with her dogs. So if you are ever on the beach in Ogunquit and see a Chihuahua on a kayak say hello!
David Rogers – Content Specialist
David has lived in Portsmouth since 1999, and loves everything about this Seacoast gem of a city! David just finished up his junior year of college at the University of New Hampshire where he is currently studying Business Administration with a concentration in marketing. He is also a member of the 2014 UNH Intramural Men's Floor Hockey B Bracket championship team, 205 For Fighting.  As a content specialist, David's goal is to make sure all content is fresh and up to date. His responsibilities include updating content for various clients, and writing for new clients, and for the Catchfire blog. He has a love for writing, and David really enjoys what he is able to do at Catchfire when it comes to words. David really wants people to connect with his writing, so he takes a great deal of pride in what he presents to people, and how he presents it. When he's not hard at work, David loves getting together with his friends to play some high quality backyard sports (wiffleball, Kan-Jam, football, you name it). He also enjoys attempting (keyword: attempting) various cooking recipes and working on his newly acquired guitar skills.