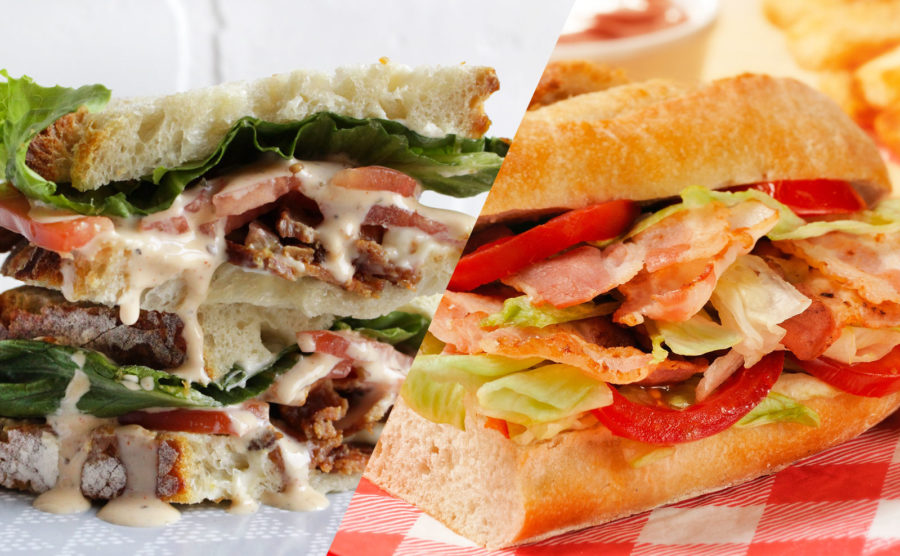 As an agency, there is one crucial rule that we live by when it comes to conducting an effective marketing strategy: visual content…is…everything. In fact, if a piece of content is paired with a relevant image, a person is 65% likely to remember that information three days later, as opposed to the 10% if they just saw the content alone. While this is a tidbit of knowledge of which most likely everyone involved in the marketing world is already aware, it's not solely about using images as much as it is about knowing which images to choose that best define the voice of your brand.
THE VISUAL SHOPPING EXPERIENCE
Any online shopper knows how pivotal the right image is – 67% of consumers rated high-quality images as being "very important" to their purchasing decision – which ranks even higher than the actual reviews and ratings of the product. When the image of the product or object has enough of an impact on a customer, it increases their perceived ownership of that product – meaning that they can visualize owning it more if the image is strong enough. However, we know that great photography (and great photographers) don't grow on trees. There are budget constraints, there's a time crunch to work through, and between styling the scene, taking the photos, choosing between pictures, and editing them, the process is never quick or simple. However, since concepts are more likely to be remembered if they are presented as visuals rather than words, and because of the aforementioned barriers to high-quality original imagery, brands turn to stock photography.
THE SKINNY ON STOCK
So, what exactly is stock photography, anyway? Stock images are professional photographs that can be reused for commercial design purposes, and can be accessed from sites like Getty Images, Shutterstock, iStockPhoto, and the several others that exist. Although this may seem like a valid option to turn to, many red flags are raised when it comes to adding stock photography into your work.
Have you ever seen an image on a website or on a social media post and thought to yourself: "Where have I seen this before?" This is the dilemma of stock photography. When multiple companies are choosing from a limited supply of images, the same images being recycled over and over again is bound to happen. What this means? Another company out there might be using the very same face that you've plastered onto your own brand.
SEEING DOUBLE…OR TRIPLE
One of the most notorious examples of this occurring in the stock-photography world is the tragic case of The Everywhere Girl, whose images were repeatedly used for leading companies such as Dell & Gateway, H&R Block, Samsung, and Microsoft. Her photos became so common that there were actually online communities dedicated to spotting sightings of her on the interweb.

But it doesn't just come down to memory. Imagery also has the ability to affect a person's mood, even if they're completely unaware that it's happening. When a consumer visits your website, everything they see is being processed through their working memory, which has the capability to make judgment on what it sees within milliseconds. If a potential customer clicks onto your site and sees an image that had previously created a negative experience for them, in turn, they will project these negative thoughts about your image, and about your brand.
TAKE A STOCK IN YOUR STOCK
In a world where smartphones can virtually do anything – including take fantastic photographs – consumers would rather see a slightly less than professional iPhone snapshot as opposed to a stock photo. However, it's understandable that there may be certain cases where using stock photos is necessary, and they can be a useful resource to turn to, when done correctly. There are a few ways to make the best of using stock photos in your work:
Take a good amount of time to

choose

which photo might be the most relevant for your brand by combing through the selection, and use sites like

TinEye

to see who else may be using the picture.

Manipulate your stock photography to give it a unique twist and make it your own. A stock image can be an extremely powerful asset if you know how to present it as so, and a few simple editing tricks can completely transform an image.

Have spectacular graphic designers like we do? Have them use their inventive eye to make their own image – whether it's animation, a GIF, or a vector image of their own creation.
Are stock photos high quality and professional to a T? Absolutely. However, they can never fully solidify the authenticity of your brand. There is going to be a much better connection built if your audience feels like they can relate directly to your company or business. Your brand is unique, it has personality, it has moxy – the best way to tell that is by showing it.
In our eyes, a picture is worth a million words. We want your images to tell a story that connects to your audience on all levels. That's why we shoot all of our own photography for our clients in-house. Want to bring your brand to life? Drop us a line – we have a hands-on approach and get giddy over a powerful visual.