BAILEYS™ Coffee Creamers worked with us to create an interactive microsite and sweepstakes. Users could make customized coffee date invitations and send to friends they've been meaning to catch up with. The best part? The winners actually got to fly to meet each other!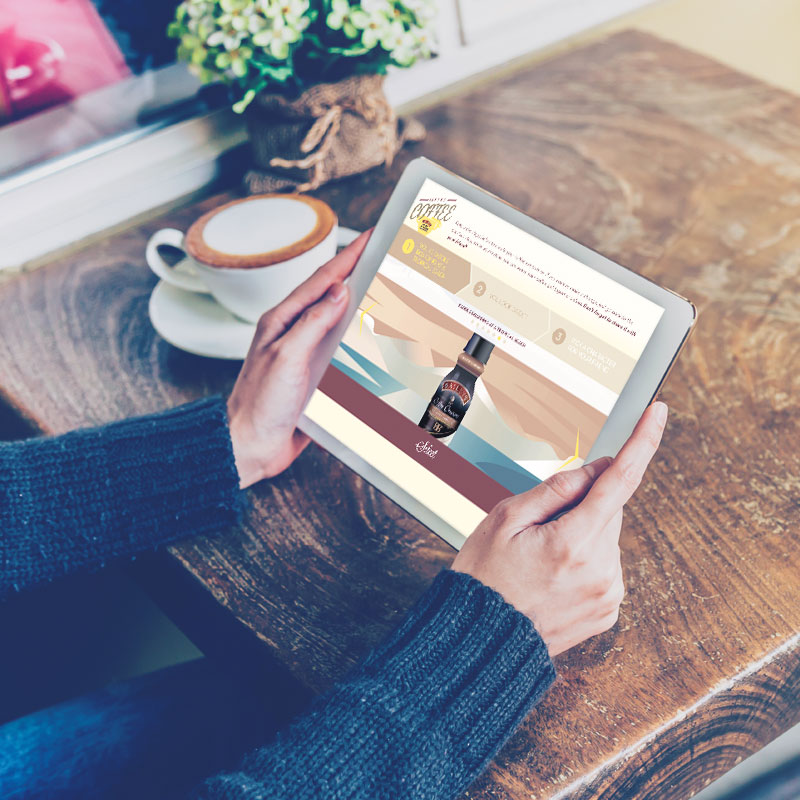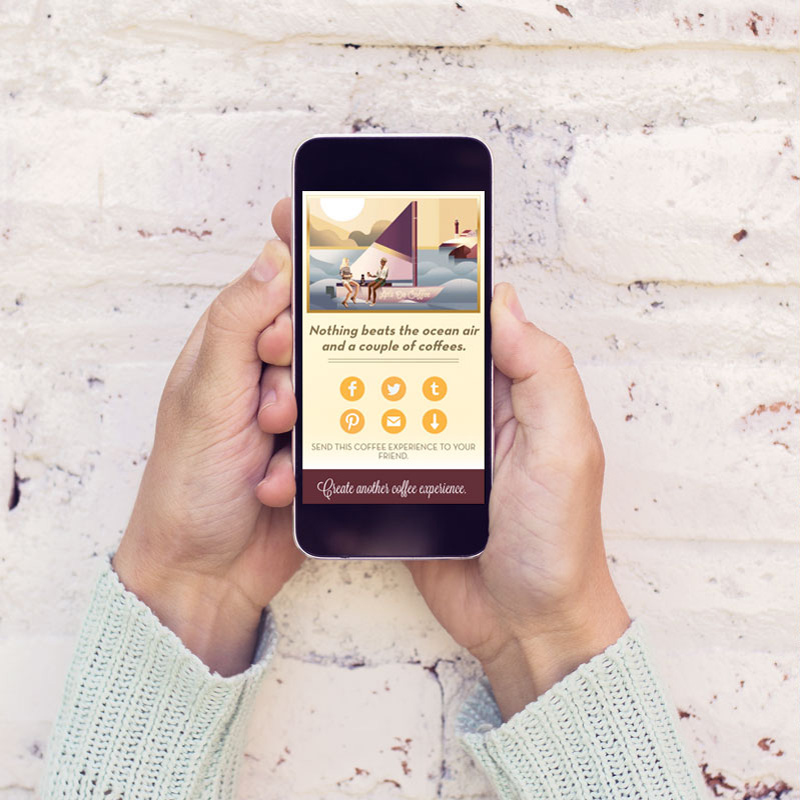 The sweepstakes was a national success. With more than 50,000 unique visitors, the sweepstakes had more than 30,000 entries and was shared by more than 13,000 people on social channels. Our favorite part? More than 16,000 GIFs were created!
Site visitors would register for the sweepstakes when they arrived on the landing page. They would then select their favorite BAILEYS™ Coffee Creamers flavor and ideal destination, as well as avatars for themselves and their friend. They would then be served a looped, animated GIF of themselves and their friend enjoying a cup of coffee together in the location selected! Finally, they were prompted to share the GIF via social networks or email.
Responsive Website Development:
Responsive Web Development: There was no existing solution for the kind of contest Bailey's wanted to run, so CatchFire created a custom application utilizing the Laravel PHP framework. The application handled user registration, spam checking, and weekly user selection in addition to the general user flow of creating animated GIFs.
The application was built with a mobile first approach so that contestants on any device could participate in the contest easily.
Catchfire also build a minor public API for the application in order to facilitate the sharing of the gifs via social media and standard urls. In order to share the gifs on social media, we made use of the Facebook and Twitter APIs to deliver exactly the content required to the users' timelines and feeds.
Since animated GIFs can be quite large, we utilized Amazon's Cloudfront Content Distribution Network to ensure the GIFs loaded quickly on all types of connections all over the country. The use of the CDN also prepared the application for the large traffic spikes the site received due to the association with a strong national brand (and the promise of a free vacation).
Animated GIFs: In order to account for any combination of avatars, location, and creamer flavor we created over 900 animated GIFs that were shared via social networks and email.