15 Social Media Pitfalls to Avoid in 2015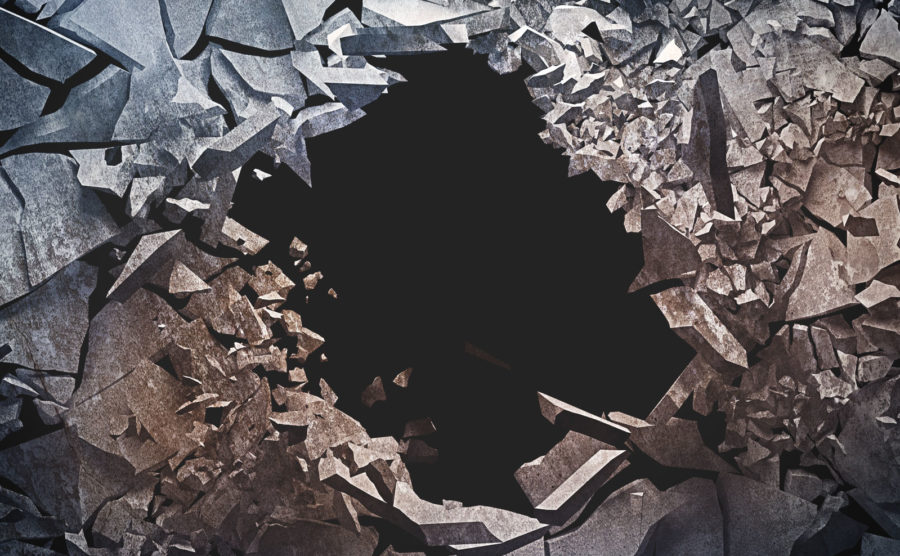 It's 2015! Now that the glimmer and glitz of the holiday season is wearing off, it's time to get back to work and make the most of the new year. Make 2015 the year you start leveraging social media as a revenue building tool! What mistakes did you make in 2014? How can you fix them? More importantly, how can you avoid similar mistakes this year? Here we go.
1. You don't have a social media strategy.
Yikes! Did you know as of this year people spend more time on social networks than they do on any other internet application? (And that's mostly on mobile devices, by the way.) Social media presents a global market, and makes your audience easier to reach than ever. With social media, word of mouth alone is enough to launch you into success.
As an example, the Frito-Lay campaign "Do Us a Flavor," whose goals included boosting sales and driving engagement among 18-34 year olds, was wildly successful, and has now been repeated several times. The campaign asked consumers on social media to create the next chip flavor, with the chance to win $1 million dollars. The results were an 8% increase in sales, over 2 million new connections through app downloads and page engagement, and a campaign that went completely viral.
Ok, but why do you need a strategy? Simple. Having a social media strategy is the easiest way to connect with your audience, set goals, and convert users into customers. Networks like Facebook, Twitter, and LinkedIn can help you align your brand values with what your audience is actually looking for.
2. You're using the wrong networks.
So you're on Facebook. Great! But does anyone in your industry actually use Facebook? If the answer is no, there are probably other networks that could better serve you AND your audience.
Consider what type of content you will be sharing – is it mostly text? A company blog could be a good way to share articles or longer text posts with followers of your brand. Microblogs like Tumblr are better used for sharing images or short bits of text. Instagram is a great way to share and enhance your company lifestyle. Facebook is a great way to connect with people – but not necessarily the best way to connect with other businesses. There are a lot of factors to consider when choosing a network, but the best way to start is to define the audience you're most interested in reaching. Once you've got that down, you'll be able to research and discover what networks they're interested in, what types of content they want to see, and how you can start to be a part of that conversation. Find out more about choosing the right network for you here.
3. Your website isn't mobile friendly.
In 2014, mobile usage exceeded PC usage for internet access. What does this mean? It's more important than ever to make sure your website or blog is optimized for use on a mobile device or tablet. Responsive design has become a standard in modern web design, and if your website isn't mobile friendly, it's a big issue. People who connect with your website or blog through social media aren't likely to stay very long if your website is hard to navigate on a mobile device – and that means the loss of potential customers.
4. You Don't Use Images.
Images within posts have been proven to improve response rates. Why? Images are able to illicit a different response from people. They help to tell the story. An MIT study determined that images typically evoke one of three responses: Emotional, Mental, or Social. Images help to enhance the message you are trying to convey.
Images can be hard to find, and it's difficult to allocate time to take or create unique images for your brand. One solution to this is stock images, though they also pose a set of challenges. Just remember, a picture is worth a thousand words.
5. Your images are the wrong size.
You're using images, hooray! Each network has different sizing and specifications for images, and if you're not paying attention to them, it can make your social pages look unprofessional and sloppy. Optimize your images so they look good and don't slow down your site, no matter where they're being posted.
6. You're not familiar with the latest updates.
Did you know that Facebook changed their algorithm this year so that pages can't "like-bait" anymore? Posts that ask users to 'like, comment, or share' will now be considered spam and won't be shown as prominently in news feeds. Updates like this can seriously affect a social media strategy, and it's important to stay on top of them.
7. You don't use hashtags.
Social networks like Twitter and Instagram are particularly big adopters of the hashtag. Why is it important? Users can search for content based on hashtags, both on social networks, and on search engines like Google. Adding hashtags can help push your content out to a broader audience. You can even track hashtags to find out who is talking about your brand or using your hashtags, and how they are ranking on Twitter.
Don't overuse them, though. Too many hashtags can make you look spammy, and will often have the opposite effect and drive users away. Reach a balance, and strive to use relevant, concise hashtags.
8. You don't use scheduling tools.
If you're running a social media account AND a small business, you shouldn't have to worry about posting at the right time, on every social network. You're not Superman. Facebook has made it easy to schedule future posts within the network, and hopefully the other networks aren't far behind. In the meantime, try SproutSocial or other similar sites so that you can stay on top of your posting schedules, without spending hours on social media sites.
9. You're not listening to your audience.
Just being on a social network isn't enough – you have to find and consistently post content that your audience is interested in and that will be valuable to them. Your strategy may include posting about events your business is attending or hosting, product launches, etc. but you also need to keep in mind the types of things your audience is actively looking for.
Social media can be an invaluable tool to get feedback and insight from the people who matter the most to your business – your customers. Consider the epically failed Gap rebrand of 2010. Some more good old audience testing and the debacle could have been avoided entirely. Aside from just monitoring your social media accounts, it can be a good idea to set up Google Alerts for keywords relating to your business – that way if there is any news about your company or industry, you'll be the first to know!
10. You're not doing your research.
Speaking of social media fails – please please PLEASE research hashtags before using them. Remember when DiGiorno tweeted "#WhyIStayed You had pizza." and didn't realize that the hashtag was being used by victims of domestic violence? Those top trending hashtags on Twitter aren't always about cute little kittens. Make sure you're not about to put a giant foot in your mouth before you jump on board with whatever's trending.
11. You're not paying attention.
Once you put something out there, your audience will likely respond to it. If you aren't paying attention, you can miss an important connection between your business and your target audience; or you can overlook an unhappy customer. The bigger the business, the more likely it is that you will have some sort of negative feedback at some point. Being prepared and responsive is the best way to combat that negativity and come out on top. One of the best incentives to get involved in social media is to be a part of the conversation with your target audience. You don't want to miss it!
12. You're not including social media in your yearly marketing budget.
Facebook algorithms continue to change, and one change we saw that had a huge impact last year were the changes to boosted posts. Just a few years ago, you could post something on Facebook and it would show up in every newsfeed of every person who liked your page. This is no longer the case. The new algorithm makes it so that if you want your post to been seen, you'll need to start boosting. The plus side to that is that boosting your posts doesn't limit you to targeting just current fans of your page. You can use your posts to connect with possible new fans or customers, as well as engaging your current fanbase. With Facebook moving towards more and more of a pay-to-play type environment, it is likely that other networks will follow.
13. You're not being fun enough on your channels.
Why so serious? Social media started out as a place to be, well… social. The people who have the most success with social media embrace it for what it is, a social environment. They take risks and post not only company blogs and news stories related to their industry, but engaging conversational posts, interesting local news, and more. Companies like Skittles take their channels to a whole new level of fun, posting jokes, contests, and playful anecdotes. Granted, not everyone runs a candy company's social media account, but it won't kill you (Or your profits) to have a little fun every once in a while.
14. You're having too much fun on your channels.
While we encourage you to embrace the fun aspects of social media, there is line between fun and TOO fun. Once you post something online it's there forever. Sure you can delete something after the fact, but did you do so before someone out there snapped a screenshot of it? We've already touched on this topic, but remember to always think before you post. Is this post offensive? Crude? In poor taste? If you're answering yes to any of these questions, or don't believe the post is within your brand guidelines, it is probably best to not click that post, tweet, pin or share button.
15. You're doing it alone.
It's dangerous to be completely responsible for the social representation of a brand. We're not saying it's always necessary to hire a team to manage your accounts, but even a second set of eyes can help avoid some costly mistakes. Think of all the typos you could avoid by allowing a co-worker to skim before you post.
Need some help with social media marketing or social media strategy? Don't sweat it – get in touch