Opportunities for Nonprofits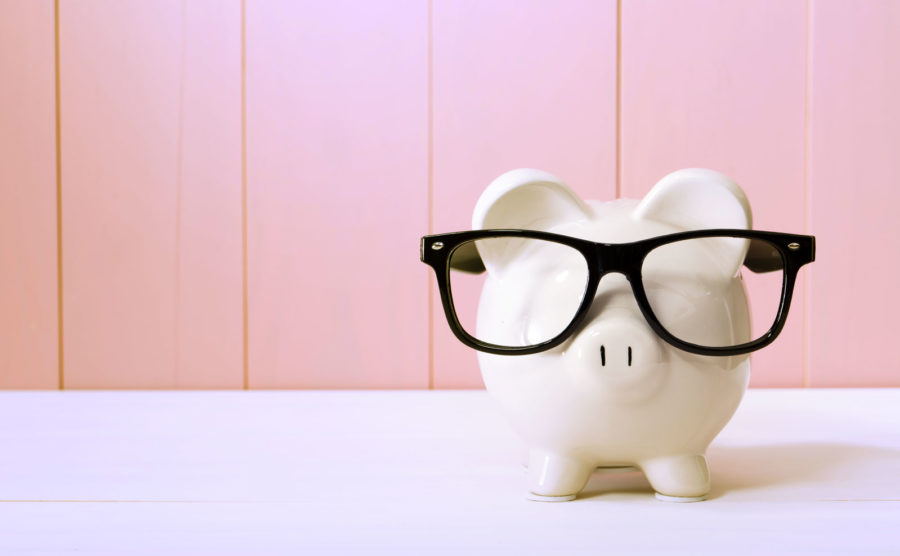 Here at Catchfire we have a strong affinity for nonprofits and seek out opportunities to assist organizations we are passionate about in any way we can. If you work for a nonprofit you may be familiar with a number of different grants and opportunities available to excel your marketing efforts. We wanted to shed some light on a few from our neck of the woods.
 GOOGLE
We've all heard of Google, most of us even use it as a verb nowadays. What started as the search engine underdog of the 90's has quickly become the top search engine in the world. With nearly 12 million searches per month, it's certainly worth exploring AdWords for your non-profit's marketing efforts. Google offers grants for nonprofits looking to capitalize on users who may be searching for them. The program, Google Ad Grants, offers eligible nonprofits $10,000 per month in ad spend through Google's AdWords platform. That's over $300 in ad spend per day. Google AdWords allows you to display text ads within Google (and Google's search partners') search results. No doubt you've seen them before when searching, and maybe even clicked on a few without knowing what they were.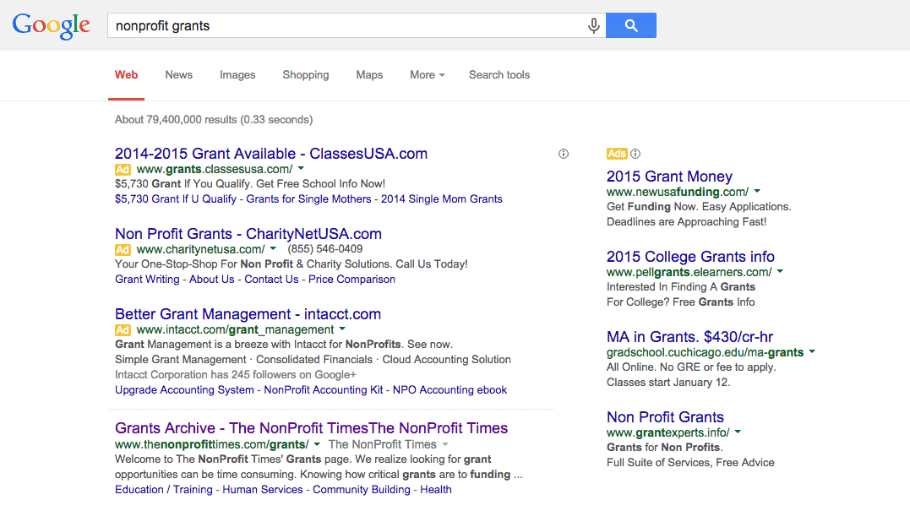 These spots (or rank) are determined by a number of key factors within Google's algorithm. You can create bids for each keyword you want to show up for, and those keywords are paired with sets of ad copy. After this, Google determines if your ad, landing page, and keywords are relevant to searchers. This is known as quality score, and can affect what position your ad appears in, as well as how much you will pay. This is just a brief overview of how text ads work, and just a small fraction of what AdWords is capable of. For more information and to apply for your grant visit: http://www.google.com/grants/
That's not all Google has to offer either, they also offer programs for YouTube, Google Apps, and more. To see all the Nonprofit programs from Google, visit: http://www.google.com/nonprofits/products/
MICROSOFT
Most people are familiar with Bill Gates and his work with nonprofits and large donations to charity over the years. He and his wife launched the Bill & Melinda Gates Foundation in 2000 to assist and offer support for a variety of organizations. But did you know you could be eligible for free software from his company Microsoft? Eligible nonprofits can get free access to Office 365, the latest OS, and even Windows Servers. To find out more and apply, visit: http://www.microsoft.com/about/corporatecitizenship/en-us/nonprofits/whats-available/
FACEBOOK
Last, and certainly least, Facebook began rollout of a donate now button which can help nonprofits collect donations easier. The button will begin to appear on certain nonprofit's posts and on their pages. The button offers an easier way for people to donate to your cause without having to leave Facebook to do so. While the donate button is a great step for nonprofits using Facebook, as of now there are no ad grants available on the platform. With the recent changes made to the Facebook algorithm, it is nearly impossible to reach your fans without throwing money at your posts. A grant for this platform makes sense, and even sparked a petition, which unfortunately was unsuccessful. While you wait for Facebook to catch up philanthropically, you can sign up to to see if you're eligible for a donate button. For more information on that visit: https://www.facebook.com/help/contact/585894954798346
There are a number of different grants out there, the above being just a few from our field. Hopefully this short list offered something new for your organization to explore. Does your nonprofit need help with marketing? Contact us today.