How Shifting Traditions Are Challenging Food Industry Marketing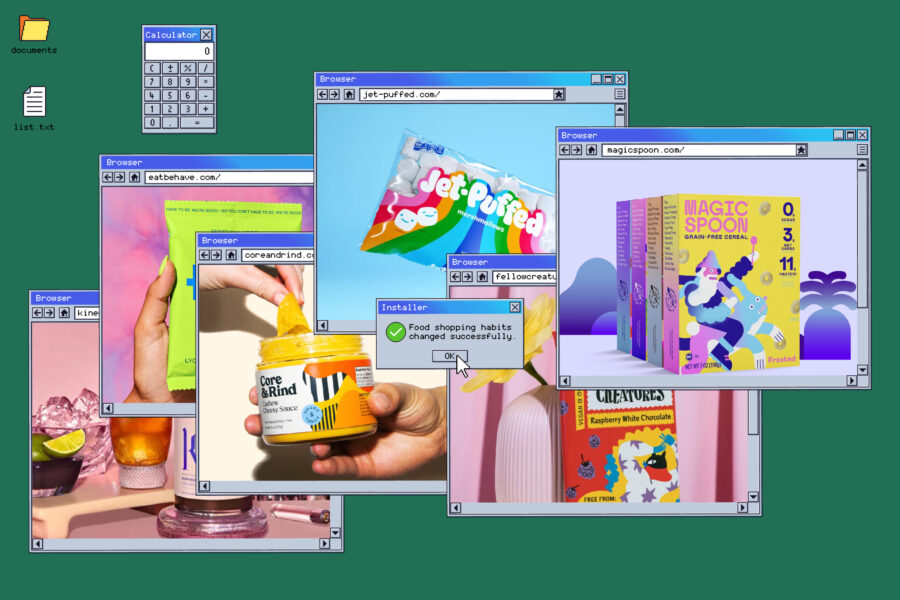 As we round the corner into the last stretch of this unprecedented year, the holiday season is shaping up to look unlike anything we've seen before. With a combination of reduced travel, limited gatherings and a worsening economy, e-commerce's biggest quarter sits against the backdrop of COVID-19 upheaval and uncertainty. While shoppers remain wary and retail trips limited, a bigger push towards online ordering appears imminent for food and beverage brands as we head into a season accustomed to shared meals and entertaining.
Having begun Q4 planning for our food and beverage clients, we're utilizing industry insights and rising trends to help us forecast what sort of consumer behavior changes are on the horizon.
Over the past six months, the digital marketing industry has rapidly tweaked the tone of messages across social platforms with increased consciousness. With the most important three months of the year for sales quickly approaching without a return to normalcy in sight, brands are set to accelerate their shift from brick-and-mortar to digital transactions at a faster pace with holiday promotions arriving earlier in an attempt to meet outlined revenue goals.
As one of the first major retailers to release their holiday plans, Target has announced its stores will stay closed on Thanksgiving, signaling a cease to Black Friday events to avoid over-crowded stores. The national retailer also included plans to release holiday deals starting in October to allow consumers to "shop safely and conveniently without worrying about missing out on deals that usually come later in the season." This early release, coupled with a reminder of their fresh and frozen food options available for curbside pick-up or delivery, signals the chain's ability to pivot in the face of uncertainty—with a recorded 273% increase in demand for Target's same-day services.
Omni-channel food and beverage brands that sell both in-store and online are in a valuable position to serve either type of shopping experience this upcoming season. Meanwhile, retailers continue to reopen their doors with a hybrid advertising model aimed towards both in-person and online shopping. In 2019, U.S. shoppers spent an estimated $139 billion online during the holiday season. This year, Facebook IQ's survey shows that 52% of holiday shoppers are likely to try new food labels giving younger brands and niche dietary products a better chance. COVID-19 has fueled this receptiveness in consumers across generations to opt for something new in their carts such as grocery delivery and subscription services.
Due to ongoing pandemic restrictions, the holidays are likely to be more home-focused this season with greater consumer interest in finding comfort in traditional activities like baking and recreating nostalgic family dishes. With parties and large meals "off the table," we expect to see shifts in how we gather and celebrate the season. Pinterest will likely grow in popularity as an outlet for recipe ideas and is an ideal place for brands to post visual content related to their products, given the platform is now allowing users to purchase ingredients directly from the app. By breaking with tradition and exploring unconventional methods of celebrating at home, brands have a unique opportunity to refresh the holiday season with redesigned festivities.
A trend on the rise for brick-and-mortar retailers over the past few years is the shift towards digital campaigns and stretching of the e-commerce holiday period. COVID-19 has turned this shift towards online shopping into a necessity for many brands, as they now depend on e-commerce as their primary method of product distribution. Extending the Black Friday and Cyber Monday campaign period with an emphasis on the ease of online ordering and free shipping is a move many brands are expected to take in the upcoming months. This shift to e-commerce also presents an opportunity for independent and smaller sized brands to reach new customers who don't live near one of the retailer's physical stores.
To reach these new customers, nimble and creative social targeting is needed to deliver the right offers to the chosen audience. Brands operating on a nationwide scale will need to ensure they deliver messages with attention to regional disruptions due to pandemic restrictions when reaching both prospective and returning customers. Our chosen channels for reaching clients' audiences include email segmentation with back-to-back promotions that speak to different audience segments, giveaway-based social ad campaigns aimed at increasing online followings and utilizing remarketing tactics to reach previous audiences.
While we cannot predict what the remaining months of the year will bring, food and beverage brands can get ahead of Q4 planning by shifting the focus of their upcoming holiday campaigns. A home-focused approach with an emphasis on the benefits of home delivery to ease holiday stress in an already anxious time can resonate with weary shoppers. Adapting content to suit the rapidly changing times is a vital step that provides both an opportunity to strengthen a brand's bond with existing customers while acquiring a new audience.
Encouraging customers to send love from afar is a path many online retailers are expected to take in upcoming promotions. By promoting gift wrapping and priority shipping at checkout along with online gift cards, brands can create a frictionless gifting experience as consumers settle into another season at home. Additionally, gift guides and product collections for easy gifting or recipe making are ideal methods for product bundling at checkout. Across social platforms, incentivizing followers to share images and recipes that incorporate your brand's products in the form of giveaways can boost engagement while creating authentic commentary around your brand's benefits.
While caroling and cookie exchanges sit on-hold this holiday season, we'll continue to feel grateful for time well spent with family and friends—even if it means a virtual Thanksgiving dinner. As you begin crafting your upcoming holiday content, remember to stay nimble in the face of uncertainty. Interested in how Catchfire can elevate your food or beverage brand's strategy for increased Q4 earnings? We're here to guide you on how to spend more precisely and reach the right audiences for solid results in the face of abnormal times.