How to Balance Social Boosting with Organic Reach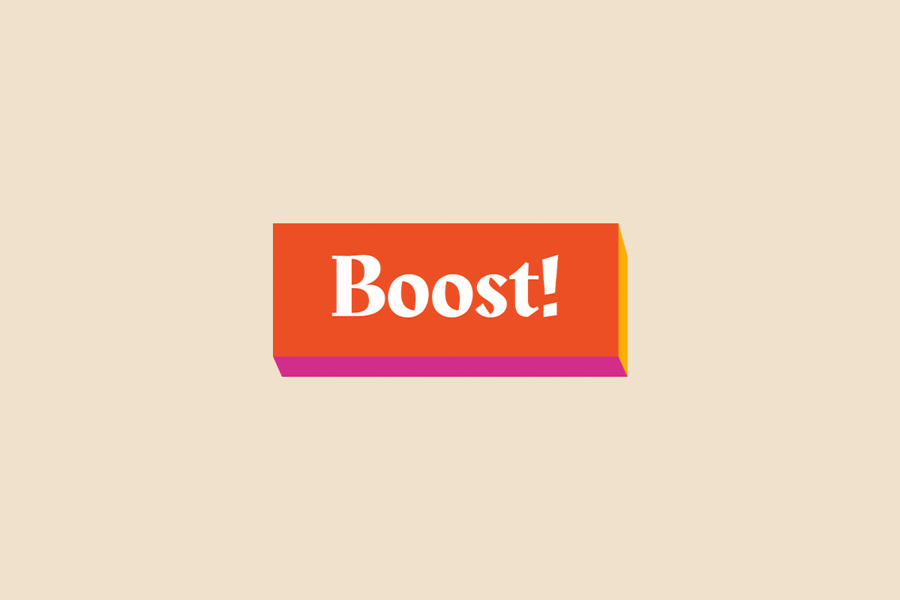 A digital marketing strategy for increasing the reach of content, the ability to boost social posts has created a lucrative avenue for customer acquisition and retention. While the concept may be simple—pay to have your posts exposed to a broader audience—it isn't necessarily the only factor in increasing a brand's revenue. A combination of organic and paid social media can accelerate follower growth for both established and developing brands. We're breaking down how boosting within reason and using organic strategies can optimize your digital marketing efforts for natural growth and a rise in online transactions.
Benefits of the Boost
There are conflicting schools of thought regarding paid vs. organic strategy on social. Paid social is a way to target specific audiences through demographic information for wider discovery of a brand within consumer feeds. In contrast, organic social is a combination of community building efforts on social—minus the paid promotion.
While placing paid content in front of an increased audience size might sound like an automatic win for revenue growth, your campaign won't work without the strategic use of ad spend. Before pushing that ever-so enticing boost button, it's essential first to be strategic about content selection, targeting and audience demographics to ensure you're prioritizing the correct campaign goal, whether it be increasing web traffic, engagement or sales.
At Catchfire, we focus on both strategies allocating a portion of budget to help bring social content to clients' existing and algorithmically similar audiences. Organic reach on Facebook for brands has dramatically decreased over the past few years, and we value social media as a powerful brand awareness tool. Boosting allows us to increase our posting power and make our content more impactful by reaching scaleable audiences.
The majority of our clients' hard spend for social goes towards monthly ads optimized for traffic, leads and conversion. We treat social feeds as rapport, brand and community building spaces, with ads as key touchpoints leading to conversions or high-volume brand awareness. Compared to the uncertainty of organic engagement, paid social with a clear call to action and targeted audience can guarantee a higher reach than organic marketing alone.
Striking a Balance
However, not all metrics that we focus on are paid. We value organic audience growth and tracking paid vs. organic web traffic in a YoY capacity to compare both functions' success. We pay close attention to algorithms and take organic, community-building measures to give clients a higher chance of being discovered by potential customers. Organic growth is a critical component to developing and maintaining an online brand presence.
For our independent clients competing with larger e-commerce brands heavily invested in paid social strategies, leveraging organic tactics can expand both reach and engagement. Liking, commenting and interacting with our clients' communities is an essential daily piece of the puzzle for organic brand building. Sprout Social helps us manage our ability to sort, tag, like and respond to follower's comments so they feel valued and heard.
During the Sprout Digital Sessions 2020 webinar, we resonated with a specific sentiment shared with the online audience. "Initiate the behavior that you want your audience to reflect back to you. Monitor your space, and be your space." With a reported 64% of consumers wanting brands to connect with them, this intention validates how we approach mixing organic growth and social boosting for a positive digital outcome.
While paid social media offers brands an immediate audience increase, organic methods provide a long-term solution towards cultivating an authentic following. Ultimately, a combination of both techniques will yield an optimal social strategy for consumer growth. An organic approach to social creates a firm foundation for brands to interact with their followers—especially when sharing creative and conversational content. A well-balanced strategy of boosting within reason and organic growth is key to building a receptive audience of online consumers.