A Look at Our Micro-Influencer Marketing Strategy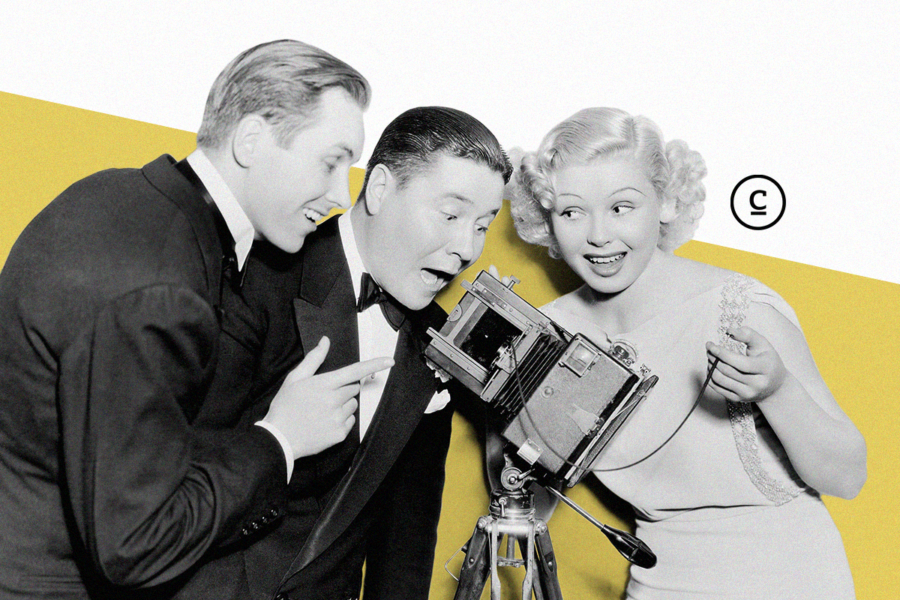 While the term "influencer" isn't anything new to those of us in marketing, "micro-influencer" is creating quite a buzz around the digital water cooler this year. With engagement rates that rival celebrity feeds, these small but mighty influencers have cultivated authentic followings with niche content and relatable perspectives. Boasting social followings under 100k, micro-influencers are more commonly being used by brands as a method to reach new audiences in an impactful way. From pet products to leather bags, our marketing team has crafted multiple micro-influencer campaigns over the years. We're pulling back the curtain to share a look at our process:
Growing Online Relationships
On behalf of our clients, we treat influencers and those creating UGC exactly like any other professional we admire. We follow their account and engage with their content through likes, comments and story replies to lay the groundwork for a digital relationship. This isn't an industry formula or sales tactic, it's a human connection. We do our best to strengthen relations through authentic interaction before reaching out about brand collaborations and promotions. We know that genuine interest is a valuable component to creating meaningful connections with both consumers and creators alike.
Proper Introduction Etiquette
After engaging with an influencer we believe would be an appropriate fit for a brand's product or purpose, we reach out to inquire about their interest in a campaign partnership or collaboration. If (and only if) there is no email available on an influencer's social channels or website, we take to the DMs. A direct message between a brand and influencer should be professional, concise and personal. It should give brief insight into our request, and ask for the best email to continue the conversation. Well-maintained relationships with social partners are symbiotic, we support their business through the brands we represent and they provide honest product reviews and beautiful content, so it's wise to remember straightforwardness and enthusiasm when reaching out to potential influencers.
Measuring Potential Success
Follower count does not equal credibility. Discovering creators who naturally align with a brand's values and benefits is what creates validity. Content creators with lower follower counts in a given niche often outperform well-known influencers when it comes to engagement rates due to the relatability behind their content. We often look for those already using a brand's products who show quality, consistency and integrity in the creation of their social posts. We as digital marketers have a responsibility to understand who a potential partner is, what they value and the demographics of their audience when determining if they are a good fit for a campaign. The more aligned with the values of a brand an influencer is, the more valuable they are as a partner.
Maintaining Clear Communication
When influencers feel valued and in control of their work, they are more apt to align on campaign goals while maintaining open lines of communication. We encourage our partners to share the content that feels most authentic to themselves so they find value in mutually beneficial partnerships. When deadlines loom or miscommunications arise, a proactive approach is best. Influencers have busy lives and schedules, just like us. Setting clear deadlines and goals from the get-go is important, as is following up with ample time for content feedback. We aren't afraid to send reminders as a proactive method to managing timelines, and always approach such situations with empathy. Sometimes timelines need to be shifted in order to gain the highest quality result.
Reporting and ROI
Influencer marketing campaigns are launched for myriad reasons, with differing ROI goals and expectations. Often, we want to see results in the form of page views on client websites, brand exposure through social reach and audience expansion through follower growth. We access these metrics by having our influencers tag us as a brand partner in their Instagram posts. This feature allows us to access insights into the posts including reach, impressions, likes, sends and saves. We also request to be tagged in any stories that go out for partnerships. From there, we can access views and swipe up data. We proactively create custom URLs for our partners to use that have trackable UTM codes pre-embedded to make our reporting and tracking easier.
Post-Collaboration Relationships
Just like beginning to form a connection with an influencer online, maintaining a connection after partnership is all about—you guessed it—authenticity. Liking photos, leaving supportive comments and reacting to their stories is all part of keeping the "conversation" going. We like to think of our brand relationships with influencers as having made a new friend—someone whose successes we can celebrate, tough days we can empathize with and content we can fan-girl over. We know that there will always be new campaigns and promotions around the corner, and it is always a joy to invite a familiar influencer back into a partnership for a fresh project.
Working with influencers of various follower counts, niches and professions has widened both our creative perspective and digital network as we continue to cultivate relationships as an agency. Given the current state of our world, it's important to highlight the dedication and creativity freelance creators pour into their work by showing our support online. While they work to inspire us within our feeds, let's show them how uplifting we can be as an audience by following, liking, sharing and purchasing their work. As a creative community, we can overcome the obstacles currently in our path by coming together to support our craft.