The Skinny on Good Social Media Engagement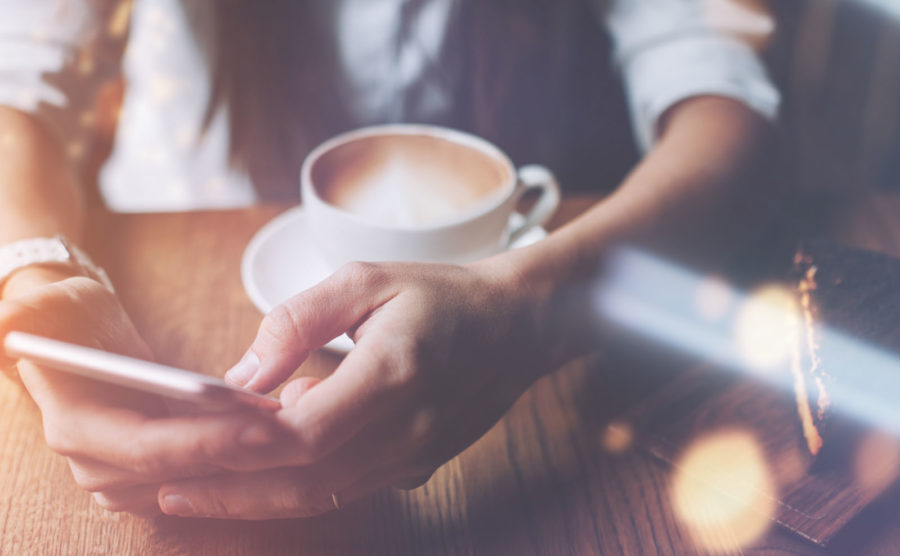 We're pretty confident in saying that being active on social media is a critical component in a marketing strategy. Actually, we're completely confident in saying so. Engagement rates are a crucial measurement when it comes to learning if and how the content you're producing is resonating with your audience. And what better way is there to build awareness for your brand than to engage with your audience?
While it's a given that social media is the most preferred channel for customers to engage with brands, we're not necessarily saying that it's easy to maintain good social engagement. In fact, studies show that only one in four businesses feel confident in their engagement processes. As a creative agency, we're well aware of the difficulty behind it all: between monitoring audience size, targeting locations, launching sponsored content campaigns, and social listening to track what's currently trending while also forecasting the future, you're juggling quite a few plates. Not to mention that delivering creative and original content that caters to the different functions and audiences on all of your social channels – Facebook, Twitter, LinkedIn, Instagram, etc. – is no easy feat, either. But, when it comes to engagement, the goal itself is simple: aim to increase it and measure your ROI with pinpoint precision to inform future social media strategy.
We may love taking a deep dive into social media analytics, but we know most marketing directors don't have the time, so in this post, we're giving you the crib notes on social engagement.
SOCIAL ENGAGEMENT TERMS TO KNOW

According to Sprout Social, when it comes down to measurements, there are different metrics on each channel to be aware of:
Facebook: organic likes, paid likes, unlikes, mentions, impressions, post engagements, links clicked, reactions, comments and shares
Twitter: organic impressions, links clicked, mentions, direct messages, retweets, replies and likes
Instagram: likes received (including Live and Stories) comments, engagement per media, and most engaged hashtags
LinkedIn: impressions, clicks, likes, comments and shares

But wait…there's more!
Broken down even further, interactions consist of likes, comments, shares, replies, retweets, etc., while reach is the percentage of fans that have seen your post on your page.
However, it's important to take note of several different factors when it comes to measuring social engagement data. For example, KPI's (Key Performance Indicators) must be separated by organic (unpaid for) and paid activity. As you can guess, paid promotions drastically affect the performance of a post, so combining that data with a post you didn't pay for can produce incorrect results. Targeting your audience is an art within itself, too: by targeting a broad audience, it's possible to get a very high engagement volume (which represents the total potential for impact), and by targeting a selected audience, it's possible to get a very high engagement rate (engagement volume divided by the number of users or events). Both these variables are extremely important, as volume helps with figuring out the brand awareness results of your marketing efforts, while rate shows how appealing your social media efforts are to your audience.
Also, when you're looking at engagement as a whole, it's more effective to look at it on a weekly scale as opposed to a daily one, as variables such as day of the week, time of day, the content you're producing on that specific day, and even what you're trying to achieve with that content (whether it's to educate, inspire, etc.) – can often cause the data to fluctuate.
NAVIGATING THE SEAS OF SOCIAL MEDIA
There are plenty of tools out there to guide you through the social engagement waters. For example, Facebook actually has one built in for you – Facebook Insights – which is designed to measure what share of your audience engaged with your content while calculating it with in depth unique user totals for engagement actions on your post as well as post reach. However, we're still not entirely sure just how reliable the results are – it's been shown that their engagement rates with video were highly overblown. Like we referenced above, we're loyal fans of Sprout Social when it comes to taking care of all of our engagement needs, as they provide reports on how each page that we manage is doing – follower, comment, impression, and engagement wise, to name a few.
BOOSTING THE NUMBERS
So, how exactly can you skyrocket your social engagement?
Ask

questions

to prompt feedback from your audience – whether it's a general inquiry such as: "What's your favorite local coffee shop?" – or a question about your brand specifically

Use trending hashtags so that your content is searchable – now that Instagram has put out its 'shadow ban,' and might begin to rely on an AI (Artificial Intelligence) system to filter out offensive pictures, comments, and hashtags, it's key to identify your hashtags based on exactly what the subject matter of the image is

Offer content links – recipes, tips, how-tos, etc. – that are useful and interesting for your audience

Visuals, visuals, visuals! These and content are a winning duo, so make sure you have strong imagery in your posts. Strong, original photography is a must, but video is increasingly becoming the standard.

Hold contests or giveaways for your brand

Reply to your audience. This sounds simple, but when a brand or business whos that they are making an effort to personally connect to its fans, it goes a long way.
Like we mentioned before, the best way to improve your social engagement is to engage with your audience. While you should always pay attention to the overall numbers and statistics about how your content is performing, the most important thing will always be to create a connection with your audience – when you do that, the numbers will speak for themselves.
OUR SOCIAL SCENE
One way that we try to engage on a B2B level with both our target audience and our clients is by sending out a monthly newsletter that sums up recent developments in the social world – and now, we've turned it into a blog! We send this out directly to our audience in hopes that it will be useful to them, that they will provide us feedback, and, to let them know just how important they are to us. If you want up-to-the-minute updates on best practices across social (which will go a long way towards increasing your social engagement rates!), sign up to make sure our email newsletter hits your inbox.
If this all sounds like a lot, (this level of monitoring and interaction is a high order for an in-house marketing team), Catchfire Creative is a social media agency that not only develops social strategy and executes campaigns, but we also shoot original social media photography for our monthly social retainer clients. Ready to kick your social engagement rates into the next bracket? Let us help! We can't wait to hear from you.