What We Learned: Road Tripping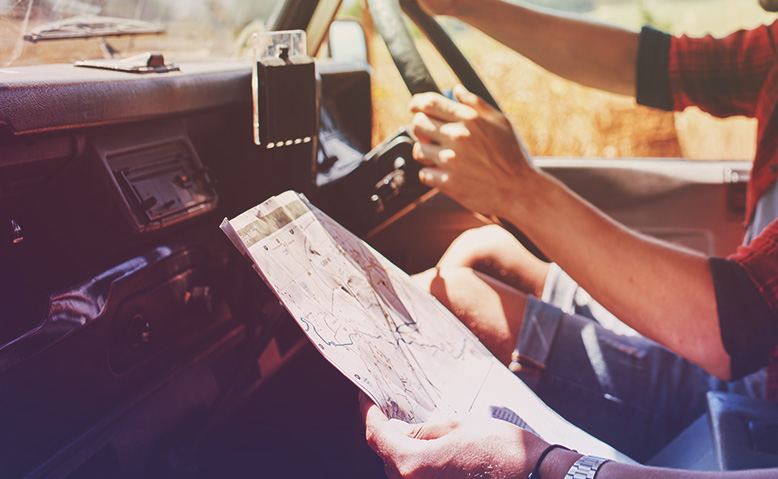 After graduating from college in May, I took a month to complete the trip of a lifetime before starting full-time here at Catchfire Creative. I traveled across the United States for an entire month, exploring new cities and national parks, and along the way, I got a crash course in millennial marketing strategies. Here's what I learned about how to market to millennials – including what works and what doesn't. Full disclosure: as a recent college graduate, I'm a prime example of the millennial buyer persona.
EXPERIENTIAL MARKETING IS TAKING OVER

Being the savvy internet users that we are, millennials are difficult to reach with flashy banner ads and catchy taglines. We are pros at ignoring more traditional forms of marketing, so how do you catch our attention? Experiential, interactive activations with social media integration. Brands across the country are hopping on the experiential marketing bandwagon, and it's certainly hooking millennial attention.
The Golden Leaf is Steamboat Spring's hometown recreational and medical marijuana dispensary, and they've mastered the art of capturing the unsuspecting millennial audience. Attached to the weekly Saturday farmers' market, The Golden Leaf sponsored  an open beer, wine and cider festival. The event welcomed all ages to enjoy live music from local up and coming bands and relax by the river but if you paid a cover fee, you were invited to try unlimited samples from the local and national vendors.
Millennials (myself included), flocked around the event all day sipping beer, singing along, and enjoying a wonderful Saturday afternoon. The marketing was perfect. The Golden Leaf wasn't pushing us to try their products or visit their website, they were just creating a place for their target audience to have a good time because, you know, they 'get' us – all while being exposed to their brand and their brand culture.
BRAND AWARENESS & WHAT AFFECTS MILLENNIAL BUYING DECISIONS
Deciding where to go and what to do is a must for any traveler, but where the information that helps inform those decisions comes from varies greatly. While I can't speak to the knowledge that sites like TripAdvisor offer, I have to admit I rarely look there for help.
Like most people my age that I've traveled with, I want to experience the city like a local, not a tourist. I don't want a prepackaged tour of all the main attractions. I want to experience the behind-the-scenes authenticity of the city's personality. This comes easily by staying with friends, but when you're on your own, you turn to your resources.
Waze brings me the secret back road route to avoid traffic, Airbnb lets me come home to a cozy apartment as well as offering me destination guides, and social media lets me know what events to check out. Even the locals in Los Angeles turn to Facebook each night to find out which of their favorite clubs have the best drink deals or which are occupied by a private party. Brands in this bustling, millennial-dense city know that if they want to attract customers, they have to promote their events and venues where their target demographic hangs out – which is largely in the digital sphere.
Above any online source, though, I always look to the locals themselves. The endless knowledge of Uber drivers and bartenders has always pointed me to the best hole-in-the-wall diners and most intimate live music scenes. It certainly pays to have a rich following of loyal locals – which speaks to the importance of focusing on local marketing and building solid word of mouth.
HOW A NATIONAL PARK  TURNED MILLENNIALS  INTO BRAND AMBASSADORS
In a world that's jam-packed with branded content, it can be difficult to stand out amongst the crowd. Nevertheless, one was able to draw me in and hook me enough to stay plastered in my memory and interest. Here's a glimpse at how:
Being a true lover of the outdoors at heart, I fully support all of our national parks' efforts to protect the wildlife, but admittedly, I never paid much attention to the advertisements. That is, until I was riding the bus in Zion National Park and saw an ad explaining that the pictured squirrel had slimmed his figure recently by cutting out Tostitos, trail mix, and junk food. The success of the ad struck me later that day on one of the more populated trails where I heard others talking about the cute little squirrel ad on the bus.
The humor and lightheartedness of the ad made the severity of the park's issue with tourists feeding wild animals easy for unfamiliar travelers to understand and internalize. The ecosystem gets a break, the hikers get a laugh, and the advertising gets an A+ for its brilliance.
If you're inspired by these clever brands and their ability to draw me in (Millennial marketing success!) and you want to foster this kind of buyer persona identification and marketing strategy for your brand, we'd love to hear from you!  We live for this stuff, so let us be your Millennial marketing guides – we'll have your brand on the tips of tongues across the country in no time.