Why Mood Boards Matter in the Branding Process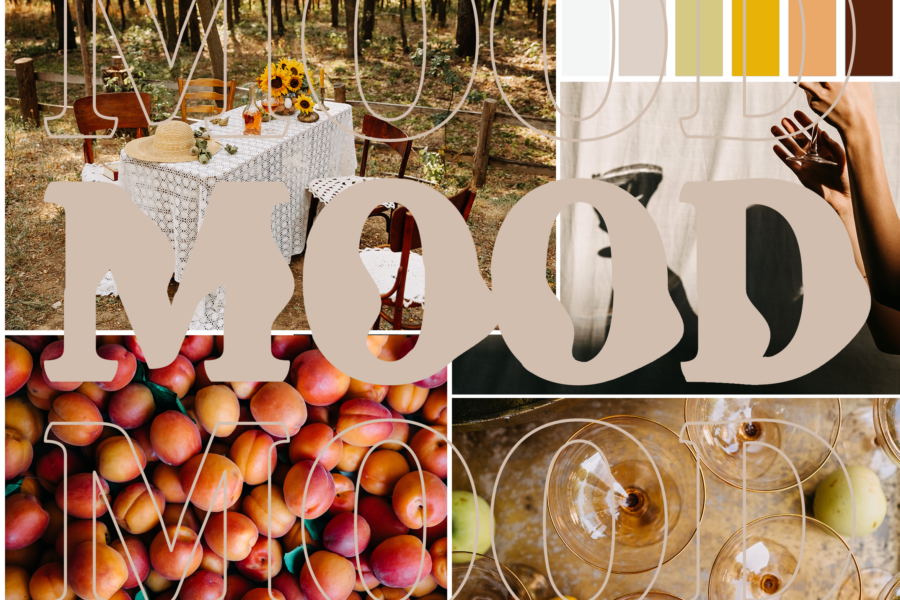 Whether you're starting from the ground up or looking for a complete redesign, mood boarding is the first step to conceptualizing your brand's visual foundation. Similar to a collage, mood boards contain a variety of design assets that work to define and communicate visual identity during the branding process. These boards create a cohesive direction for the brand's aesthetic and act as an initial style guide as the design team works to create a brand's logo, website, packaging and marketing material.
Our designers can accurately share their vision with a client through mood boards and align on branding direction while bridging the gap between verbal and visual communication. This melding of communications helps ensure the client's vision of their brand's look and feel is accurately portrayed within the branding.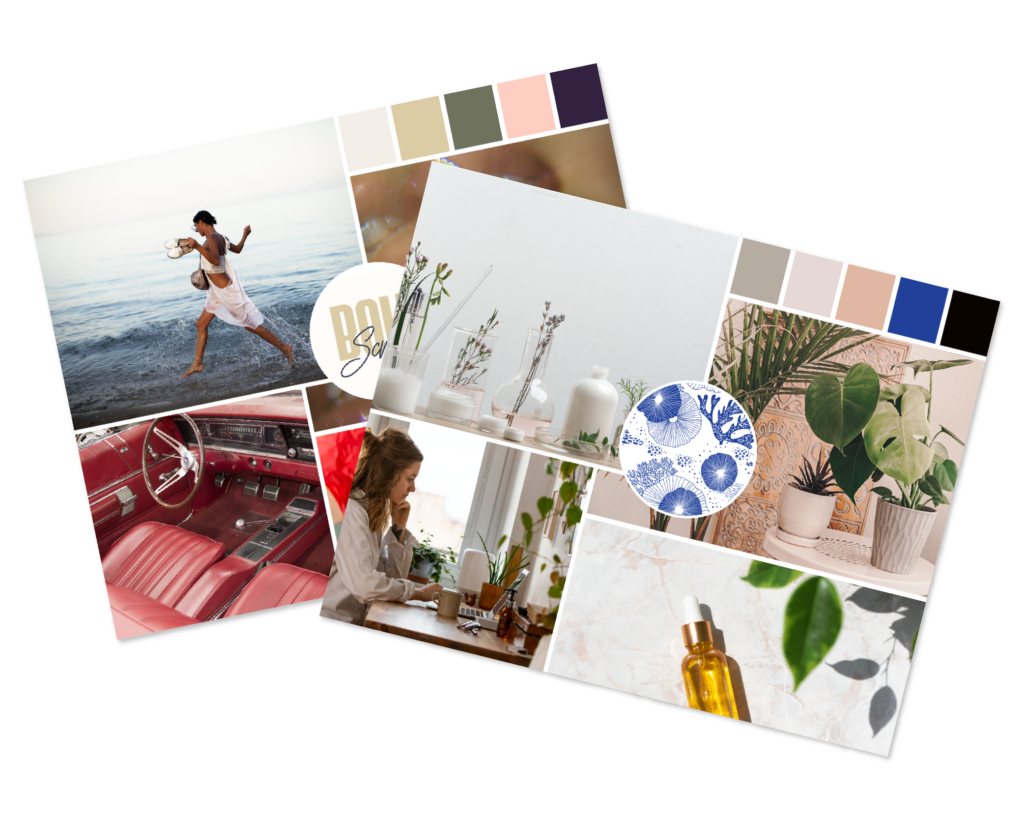 Interested in learning more about our creative process? Here's a look at our approach and how we can integrate the use of mood boards into your brand strategy process:
Strategize First
Before we approach the board, we always connect with our client first. Listening to how they describe their brand's personality allows us to understand the values, attributes and emotions they wish to convey across branding. This is also a good time to ask what visuals come to mind when they think about the brand. Do certain colors or shapes elicit the right emotion while others feel totally off? It's good to know if the client has any strong feelings before jumping into mood board ideation. Sitting down to talk with a client helps our team visualize their goals and understand what excites them most as we work to build out a comprehensive brand strategy.
Collect Ideas
Here's where our creativity gets unleashed. As we begin collecting ideas to map out our client's vision, we turn to visual resources like Pinterest, Shutterstock and Moodstream to discover items for building a brand aesthetic. Mood boards often contain a collection of design elements, including fonts, patterns, textures and imagery. Once we've pulled a variety of examples, we narrow our scope and start sifting through our collection to curate a cohesive board. During this curation, we pay close attention to repeating trends to help identify an overarching theme.
We also familiarize ourselves with the branding of our client's competitors to ensure an aesthetic that will stand out within the market. As we break out the type of audience we wish to attract, we can utilize psychology and color theory to hone in on design choices that will attract the intended customer base.
Client Feedback
After we've curated a mood board, it's time to present our findings for client feedback. Gathering comments and concerns at this point of the design process can help eliminate any miscommunication and allow us to align together before the actual brand work begins. Mood boards are a helpful tool to keep on file as a visual reference to assist any newcomers to the project and can even evolve into full-fledged brand guidelines to keep the entire team on track as the brand grows.
Branding Benefits
Mood boards help uncover a brand's identity by focusing on the color palette, aesthetic and personality behind it. Elements including color and font play an essential role in design strategy as they can influence the overall tone and mood behind a brand. By creating an overarching visual map, we can best convey our ideas to the client and align together on a winning brand strategy. From here, we can start outlining ideas for web design and marketing collateral with visual direction solidly in place.
This process helps us create a baseline aesthetic when building a brand's identity and guides future designs down the line. Just starting your branding journey or in need of a facelift? We're here to assist in creating a compelling visual strategy with the right design process for your brand.