Influencer Marketing: What to Expect in 2021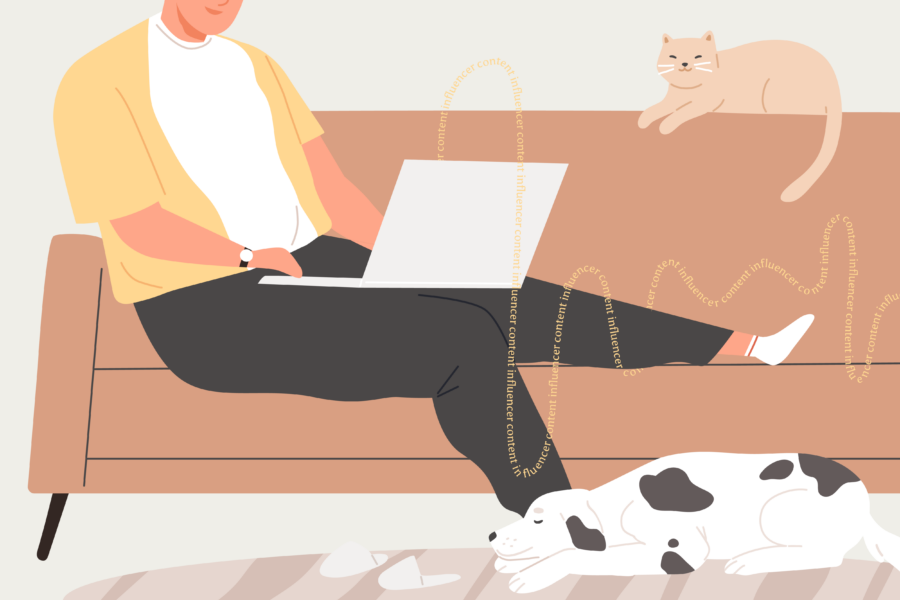 Since the rise of influencer marketing, the landscape once limited to celebrities has evolved into the multi-million dollar industry we see today. Many brands have rapidly invested in influencer campaign content to utilize the creators' expansive social networks to build brand awareness, increase online engagement and ultimately drive conversions. With the onset of the coronavirus pandemic, brands have further leaned into this direction to deliver relevant messaging that keeps their audiences engaged amid fluctuating times.
Brands with existing influencer partnerships have been able to leverage this outlet to their advantage compared to those who entered the pandemic without an influencer marketing plan in place. With a growing number of consumers seeking the authoritative voices of influencers to help guide their online purchases, brands working to elevate their connections are in a position to prosper during the age of at-home content.
Working directly with influencers has provided brands supplementary content to complement their professional creative assets. Just as brands were quick to shift their messaging at the start of the pandemic, influencers quickly pivoted away from travel, opting for at-home content relevant to homebody trends like comfortable fashion, home decor, cooking and self-care. Maintaining relationships with influencers has helped brands continue to deliver high quality and relatable content while providing a positive ROI.
An influencer showcasing their daily life at home matches the desire consumers have for more authentic content. While influencer marketing reached a competitive peak with luxury travel, photoshoots and filtering, the pandemic has sped up changes to content and production style that were already underway. Influencer marketing revolves around the root concept of making consumers feel connected to a brand's product and the faces who promote it. By adapting to lifestyle changes brought on by the pandemic, both brands and influencers are embracing a more relatable narrative when creating content for their intended audience.
Now that brands have realized that utilizing influencers across social media creates a personable connection that they can't compete with on their own, it's time for marketers to focus on an influencer strategy that will deliver a positive ROI. As the industry continues to grow, brands are set to spend up to $15 billion on influencer marketing by 2022—roughly a $7 billion increase since 2019. Brands are likely to prioritize long-term partnerships with a more selective group of influencers to produce authentic and brand-loyal content as well as micro-influencers who generally allow for better audience targeting and higher engagement rates.
Through the integration of influencer marketing, brands are provided a window into organic communities and conversations that drive engagement even when ads or promotions aren't running. As social media continues to transform alongside consumer trends, its functionality in our lives has pushed beyond communication and further into the realms of shopping and online transactions. This growth places influencers on an uphill trajectory, meaning now is the time for brands to consider their strategies for success.
With experience working with influencers of varying sizes, niches and professions, we are well equipped to manage and grow influencer partnerships for our clients. We know our client's brands and how they should best be represented, so pairing that with the discovery of the right influencers can prove a beneficial way to broaden content across social. This experience has widened both our creative perspective and digital network as we continue to cultivate relationships as an agency.
Whether you're already invested in influencer relationships or looking to take the next step towards finding the right partners, we're here to help curate and carry out an influencer marketing strategy authentic to your brand's audience.