Dr. Elsey's had the first step to a winning brand; a great product with a loyal customer base. With 10,000+ product reviews on Amazon and many others from pet retailer stores, it was important to stay true to the brand while creating designs that spoke to current and future consumers.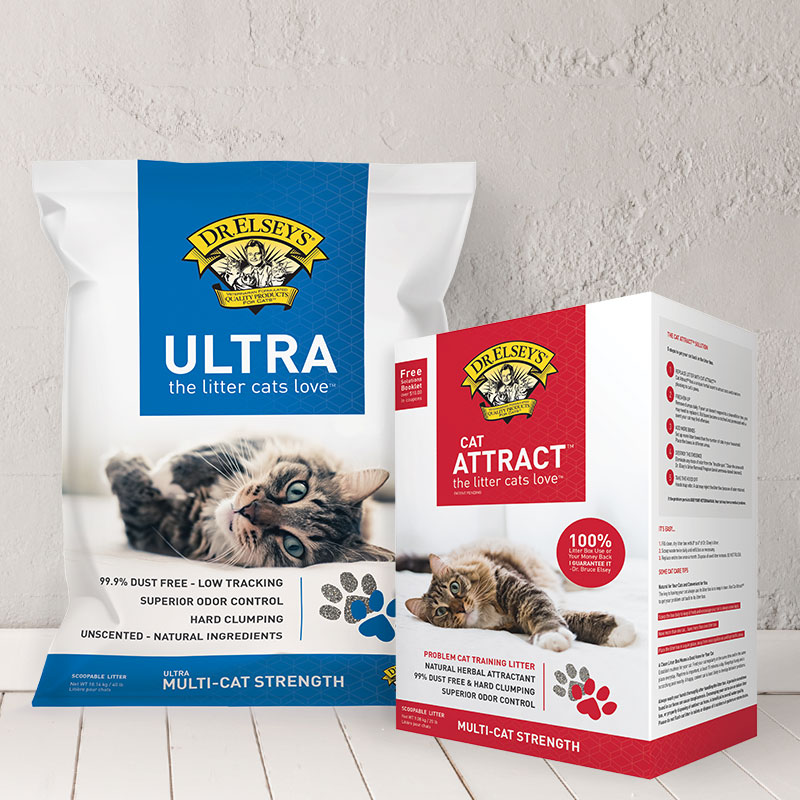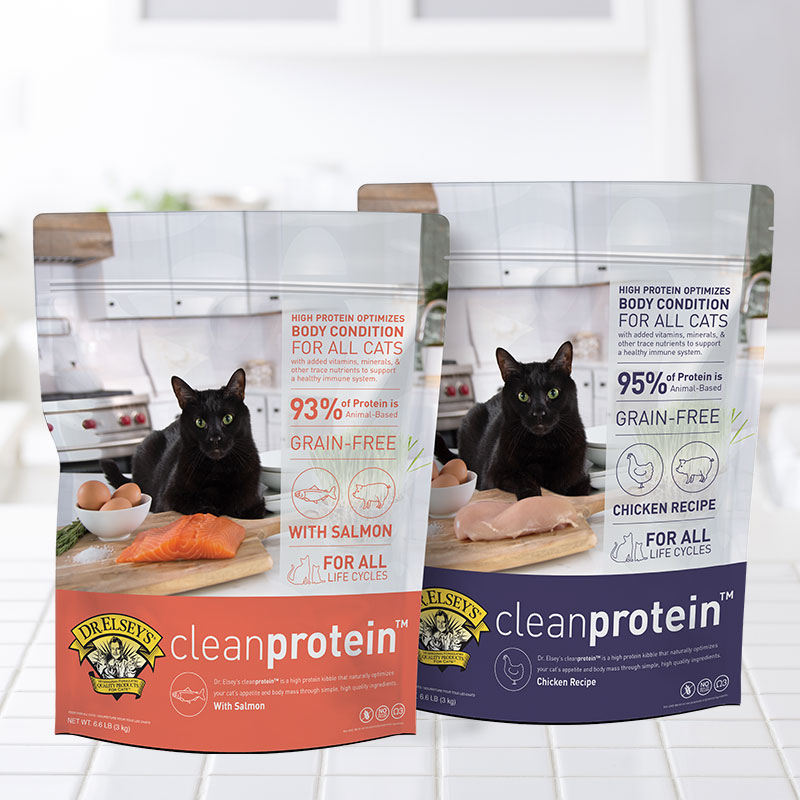 The new website and packaging design were well received by customers, and the MMRF Save 3 campaign continues to be a huge success with thousands of coupons downloaded and millions of dollars raised for the MMRF. We are an ongoing partner of Dr. Elsey's.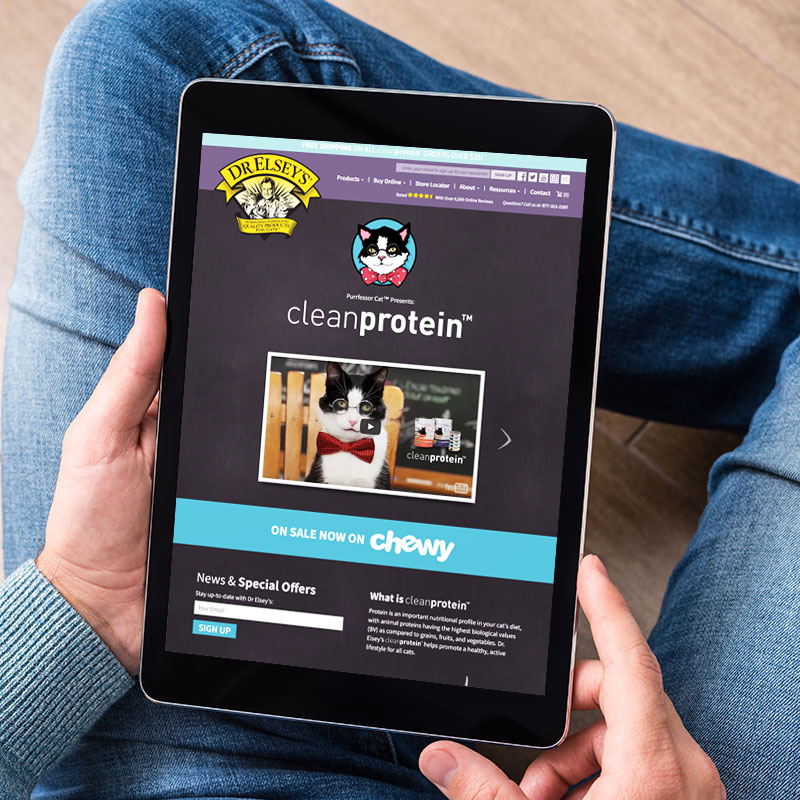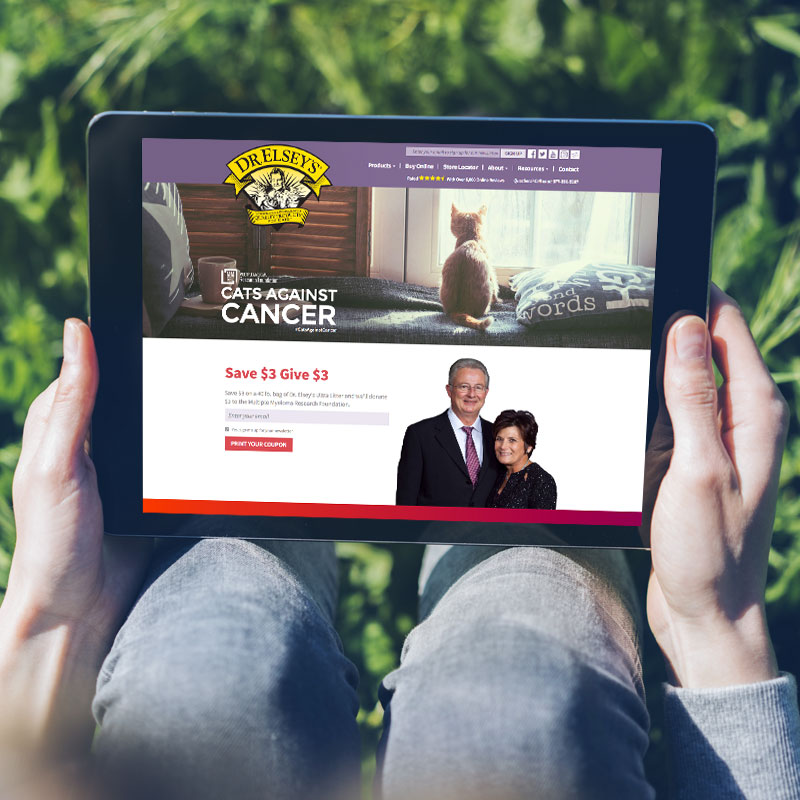 Responsive Web Design + Development:
User Experience + Aesthetic: We held a discovery session with the team at Dr. Elsey's to help determine the most important aspects of the new website. We decided to focus on the Elsey's story, and showcase the passion behind the brand, which lead to such a great product.
Responsive Design: From product pages, to the many resources Dr. Elsey's provides, we took a mobile friendly approach ensuring all pages on the website would work effectively regardless of the device a user was browsing on.
Development: We built the website using the content management system WordPress. This gave the client the ability to update pages within the website, as well as add and remove products with ease.
Packaging Design:
Research and Development: Through our partnership with Dr. Elsey's we have created the designs and content for new products and have redesigned current products. All designs started in the research and development phase which included focus groups, competitor analysis, and meetings with Petco. Our research led the company to rebrand from Precious Cat Products to Dr. Elsey's Products and ensured that our designs reached current consumers and attracted new consumers.
Design and Execution: Our design process included a cat photo shoot, new color scheme, and total reformatting of current content. For both new and redesigned product lines, several options were presented to Petco before moving forward with the final design.
Inbound Marketing + Social Media Strategy:
Social Strategy: For 5 months a year, we work on the Dr. Elsey's Save $3, Give $3 campaign to support the Multiple Myeloma Research Foundation (MMRF). Content is created for various social platforms, newsletters, press releases, and more. Reach is furthered through on-point messaging and relevant design. Since 2009, the campaign has raised over $17 million for the MMRF and continues to grow.
We also support the Dr. Elsey's social media outlets through our creation of various contests and product promotions throughout the year.
Search Engine Marketing: We utilized Google's Display Network as well as YouTube ads to help spread the message of the Save 3 campaign's goals. We created a variety of ads to be placed on both platforms, then monitored and optimized for conversions.