Zeia Foods

Packaging Design
Since 2009, Zeia Foods has been on a mission to make pizza crusts so good you wouldn't believe they're gluten-free. With a growing gluten-free community, Zeia Foods is working to make allergy-friendly options more accessible to help save pizza night. As a women-owned small business, this New Hampshire-based brand is proving that gluten-free products can stack up against their gluten-filled counterparts.
What We Did
brand strategy

packaging design

web design
The Problem
Zeia Foods was in need of a packaging redesign. Their packaging lacked the attention to clean ingredients and passion for allergy-friendly options infused throughout their brand's ethos and culture.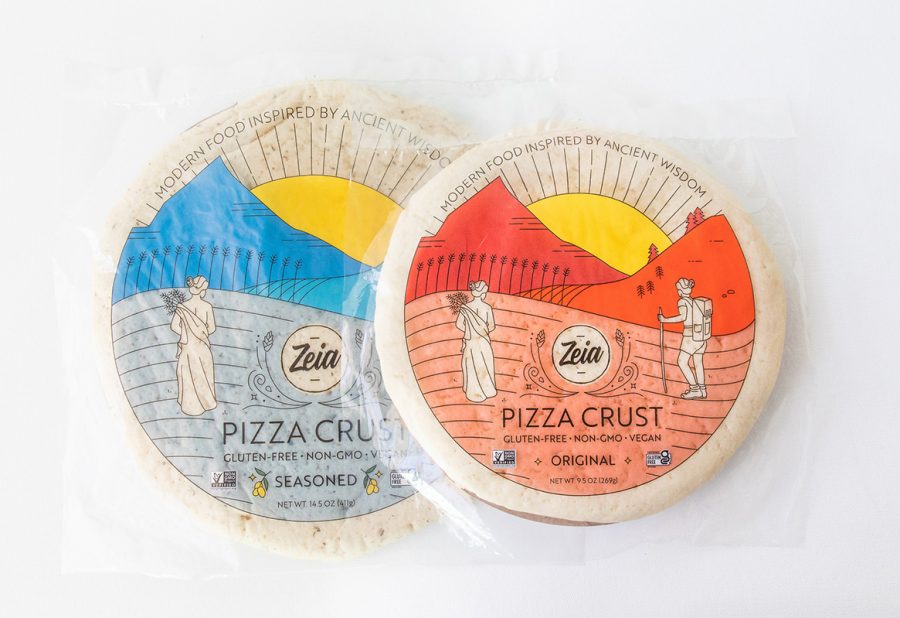 Zeia Foods' branding needed to reflect the ancient wisdom and modern thinking their team brings to gluten-free crust, so we crafted a brand strategy focused on sharing the baking expertise and attention to detail behind their brand.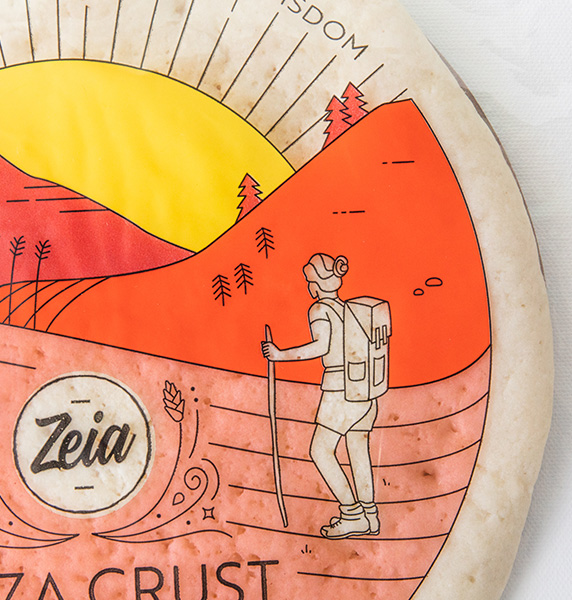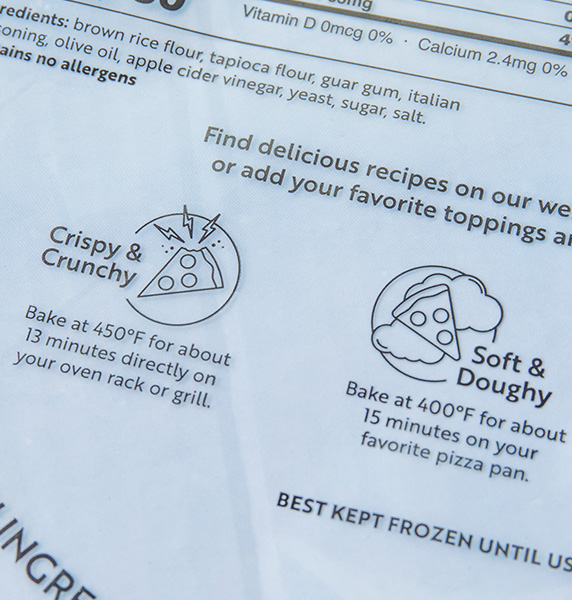 We performed a market analysis to better understand the current gluten-free competition on the shelf. We then worked with Zeia Foods to develop a strategy for packaging that would appeal to both consumers and corporate buyers.
Our goal was to communicate the brand's identity using illustrations and updated copy, calling attention to the simplistic goodness behind their crust. We modernized the packaging through a new scheme of colors for each crust flavor, tying their product line together with unified design elements.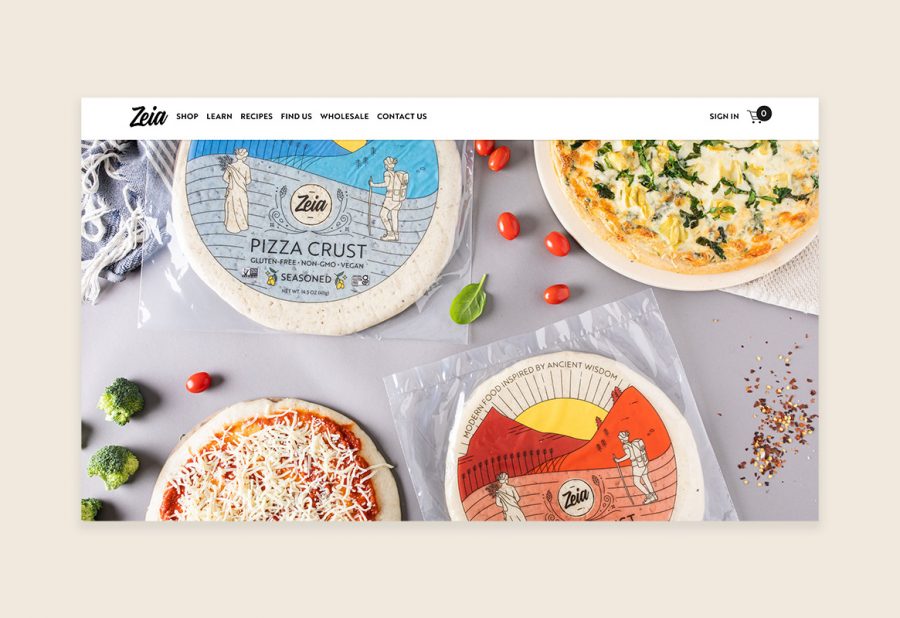 To coincide with their refreshed look, we updated the Zeia Foods website with a streamlined design and layout, utilizing updated content and a collection of images to showcase the revamped packaging designs.
We then carried this streamlined look and illustrative style over to Zeia Foods' Amazon storefront to amplify their products through engaging A+ Content that incorporates the brand's design elements and product benefits.