Maine Squeeze Branding & Website Launch
At Catchfire Creative, we pride ourselves on taking a fresh, fun and innovative approach to our work.  When presented with the opportunity to work with Maine Squeeze, we wanted to press our creative thinking to the next-level. Maine Squeeze has never struggled in serving up quality products and a one-of-a-kind experience to its customers.  Through its vibrant and centrally located stores in Portland, ME, Maine Squeeze has never struggled to build a base of loyal customers – at least in person.
Our mission for this project was to help make the brand and website manifest the magic that Maine Squeeze stands for – fresh, local, delicious and fun! Naturally, we started with the brand.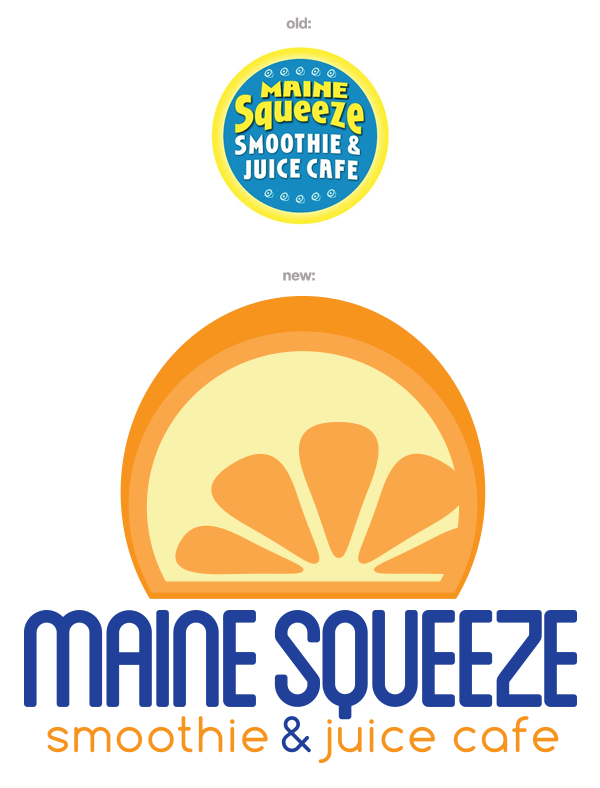 After we finalized the brand, we set our sights on the website.  Through an explorative process, we learned that a large percentage of Maine Squeeze customers were viewing the website on mobile devices. With this in mind, we had several goals for this project:
•Extend the look and feel of the new branding through visually engaging experience
•Deploy responsive design to deliver an optimal viewing experience across all platforms
•Create an environment that can grow as Maine Squeeze grows – and they certainly are, they are opening a third location in Kittery!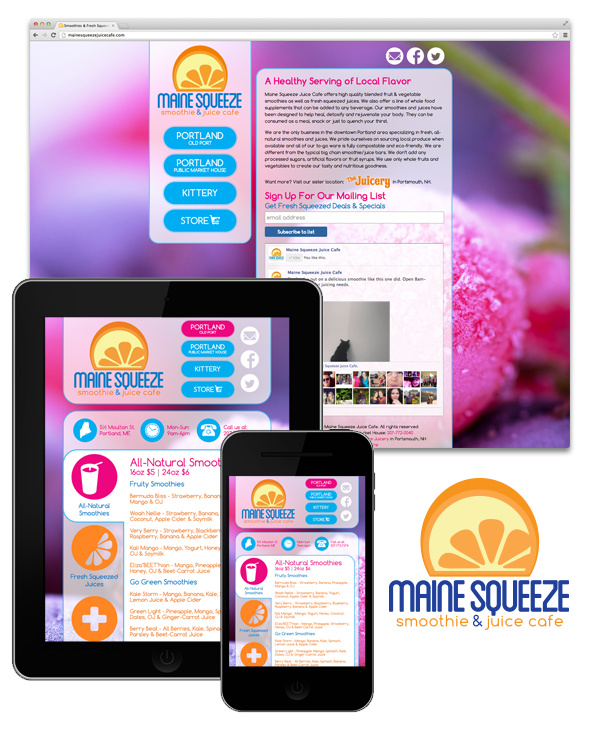 Still thirsty? We are working on the rebranding and website for Maine Squeeze's sister location, The Juicery in Portsmouth. Stay tuned!