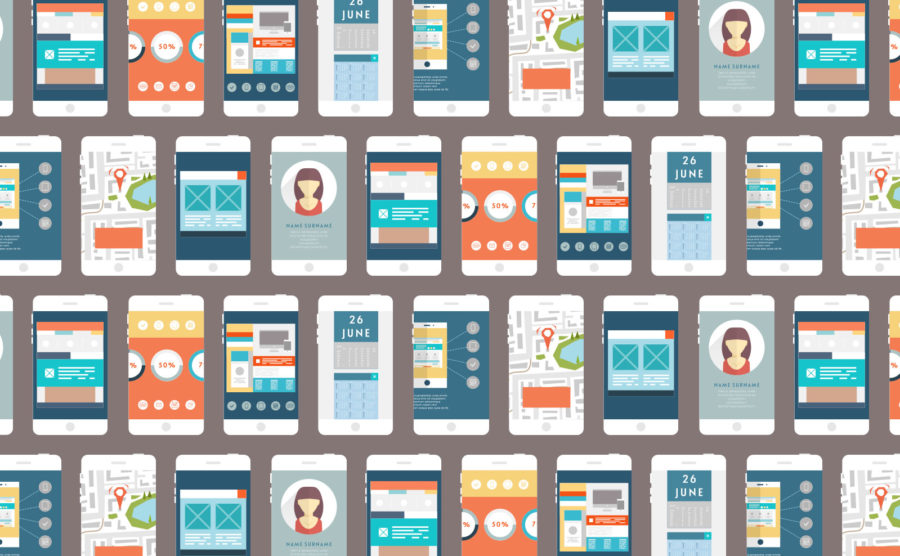 For most businesses today, a positive presence on social media is an extremely powerful asset to have. It's an ideal way to promote your individual brand, so of course you want to be able to present yourself to your audience as effectively as you can. But according to the Social Media Examiner, although 97% of marketers are currently participating in social media, 85% aren't sure what social media tools are the best to use. Fortunately, there are tons of helpful apps out there that make publishing content and visuals through multiple different outlets all the more simpler. Here are some of the top social media apps to check out this year:
The Roll – If your iPhone is your camera of choice, it's most likely filled with a mess of pictures, which can be stressful to sort through. That's where The Roll comes in. This app is similar to the Camera Roll function on your phone, except 110% cooler. It automatically tags photos by adding keywords for you to search for specifically, organizes, and even rates all of your pictures by comparing them to some of the world's best photographs. Content with images get 94% more views than content without images – this app helps you choose which of those images will stand out the most!
Buffer – This app is perfect for when you're creating content on several different social outlets (Facebook, Twitter, Instagram, Pinterest, etc.) because it automatically schedules your posts for you, which ends up saving you tons of time and stress if you're posting on several different platforms. Another handy app for this is Sprout Social.
Periscope – When the description "we wanted to build the closest thing to teleportation" is written on their website, you know this app has to be a must have. As of 2015, users were watching 40 years worth of videos every single day! Besides allowing you to instantly add your own videos to your social media outlets, Periscope lets you broadcast the world through a live video stream, meaning that you can watch the news, explore new places, and even meet people all in real time. Being able to simultaneously learn about current events in Europe and watch meal prep in Oklahoma makes for a pretty groundbreaking app.
Mention – Used by over 500,000 business professionals, Mention lets you create alerts on your company brand or name so that you can be updated on mentions over the web and social media outlets, and lets you respond, too (retweeting a tweet that you're mentioned in, sharing a Facebook post, etc). This app makes it simple for you to monitor your online presence, especially if you have several social platforms on your hands.
Snapchat – Even though this app is a few years old now, Snapchat still one of the most popular social media platforms to date. It's ranked in the top ten of most downloaded apps in over 100 countries worldwide, and users watch an estimated 8 billion videos a day! Several businesses and companies have been currently promoting their brands through Snapchat, and since video is the most effective mean of communication, this app is just going to become more and more influential, especially in the marketing world. Start snapping!
What social media outlet do you find the most useful for you or your business? Share with us!