Your Guide to Record-Breaking Q4 Revenue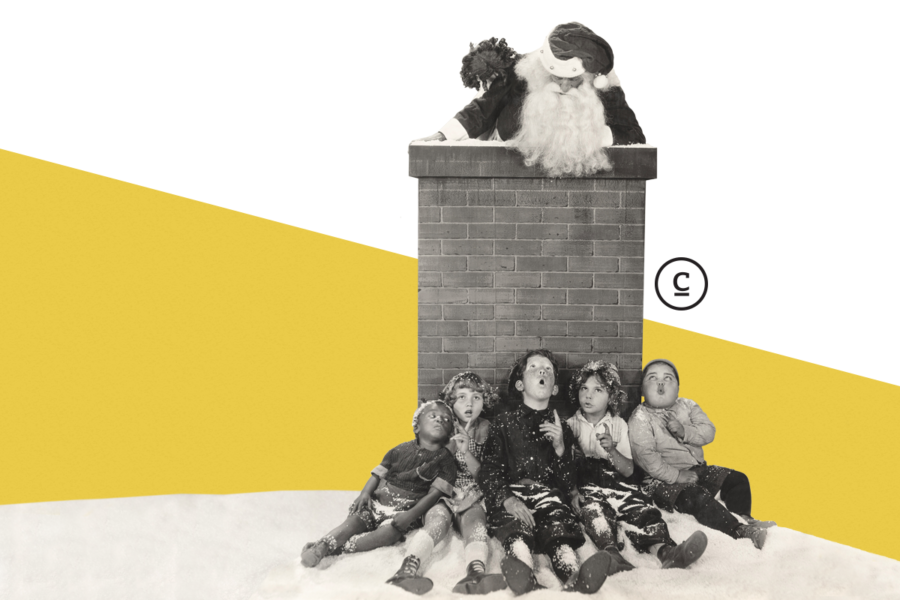 In the blink of an eye, the last gasp of summer is over, and the leaves will suddenly be technicolor. Caught off-guard by how quickly fall is arriving at your doorstep? Rest assured – you're not alone! No matter how hard you're trying to hang on to the last vestiges of a frost-free forecast, however, your "always be prepared" shoppers are already making progress on their holiday gift lists. For online brands, early bird shoppers are just a preview of the biggest shopping season of the year. Q4 is arguably the most important three months of the year for sales and brings with it an evaluation of the year's marketing tactics thus far. The end of the year is when marketing departments must evaluate and report on whether business goals have been met – or not. We've outlined a few tips to make your brand's Q4 the most profitable on the books.
Q4 Strategies to Increase Revenue
The three overarching goals in e-commerce are to increase the:
number of customers
size of transactions
frequency of transactions by repeat customers
But successful e-commerce is as much a tactical game as it is a numbers game. Having an arsenal of successful marketing strategies will help to reach new buyers, keep them engaged with your brand, and keep them buying your goods. Whether you're looking to review the tactics you already have in place or are just beginning Q4 planning, we've put together a guide of suggested strategies brands can use to see a boost in Q4 earnings.
Strategy #1: Show Up On Social
Social media channels are the key to reaching a wider audience of potential customers and boosting brand desirability through targeted content. Instagram allows brands to create shoppable links on their photos and stories that direct users to a webpage, creating an electronic price tag transporting followers from their feeds to shopping in a matter of seconds. A multi-benefit marketing tool, Instagram offers a plethora of opportunities for brands to leverage. Influencer programs can help increase product visibility while utilizing the right set of hashtags can place your content in front of a brand new segment of eyes. Across social media, content should always highlight product benefits, while staying organic to the feeds of potential customers with lifestyle and natural settings.
Strategy #2: Create Compelling Value Propositions
Even a small offer can make a big impact on a customer's decision-making journey. Creating a sense of urgency through compelling value propositions can shorten the consideration period and nudge customers to purchase swiftly in order to take advantage of time-sensitive deals. Think back to an impulse purchase you've made in the past, what prompted you to hit the checkout button at the speed of lightning? Was it free shipping, or a buy-one-get-one deal? Maybe even a limited-edition item heading back into the vault? Whatever the offer, instilling the same sense of need into a potential customer's mind will lead to higher online conversions and a wider consumer range.
Strategy #3: Up Your Email Marketing Game
You've made the sale, so how do you keep a customer coming back for more? Reaching consumers in the post-purchase phase through successful email marketing, as seen by lifestyle brand ban.do, can aid in keeping your brand top of mind. Crafting automated follow-up emails for 30, 60, and even 90 days post-purchase with cross-selling suggestions or a compelling value proposition can help incentivize a customer to return for a repeat purchase. For first-time site visitors who've yet to make a purchase, make sure they know about email opt-in offers, like a discount on the first order, by calling their attention to it with a banner or pop-up on the home page. Not only is it a great incentive to start shopping, but you'll see your email lists grow and then you can place those who use the offer code into a new customer retention funnel. In the end, crafting relevant messages to align with buyer personas will keep your click through and conversion rates on that upward trend we all want.
Strategy #4: Wow Them With Website Design
Your product might be gold but without a well-designed site, bounce rates may knock your brand right out of a consumer's consideration. According to the Nielsen Norman Group, most users leave a webpage in the first 10-20 seconds if the page does not hold a clear value proposition. Ouch – that's a steep threshold for making a positive first impression of your brand's product. Consider placing fresh offers and a clear call to action above the fold of your homepage, giving visitors a clear direction without having to scroll. With a growing number of consumers choosing to shop straight from their phones, investing in an easy-to-navigate m-commerce approach to design is just as important as desktop-friendly navigation. Not sure if you've hit the mark? Using tools like HotJar will show you site visitor behavior and AB testing will indicate whether your changes are paying off. (Literally!)
Worried your Q4 game plan isn't where it needs to be? Catchfire has a successful track record of producing substantial gains in Q4 e-commerce revenue for our clients, increasing sales by 68% from November 2016 to November 2017 for our client, Osgoode Marley, so you can rest assured our strategies are well-tested and sound. Looking to head into Q4 prepped and primed to increase your earnings, but know you need a little help? Shoot us a message and we'll have your numbers headed up in no time. Want to stay in the know of upcoming Catchfire industry advice and trends? Follow us on Instagram and Facebook to never miss the latest news!